Your Linenfox: Janneke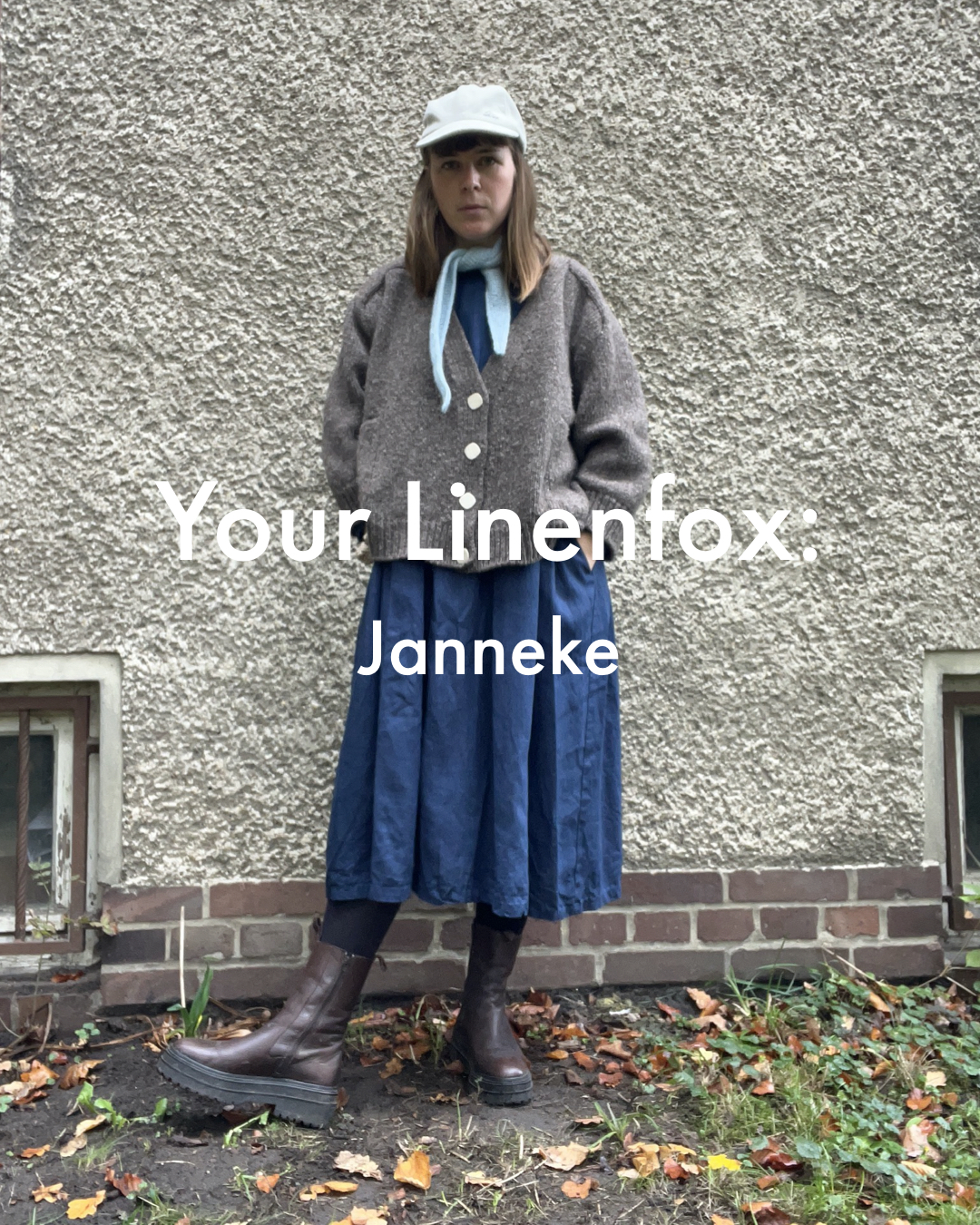 As we have said many times before, we love seeing how you wear Your Linenfox. Janneke is definitely one of our number-one fans and she always surprises us with her styling ideas. So we thought we'll ask her a few questions about how she incorporates linen into her wardrobe and share her inspiration.
What benefits do you find when wearing linen clothing?
I love the structure of the linen. The fabric is casual, timeless, and versatile to combine. With longer wearing and washing, linen becomes more and more beautiful and authentic. It wrinkles very quickly, but I like the natural look.
Linen is a natural fiber and is especially pleasant in summer. It absorbs a lot of moisture, dries quickly, and is breathable. For other seasons, linen is perfect for layering outfits. I combine it with my long-sleeved wool shirts, warm tights, with vests or sweaters. And linen is very uncomplicated, easy to clean, and durable.
What tips would you give to someone who is just starting to incorporate linen into their wardrobe?
You can't go wrong. Choose your first piece of clothing in your favorite color. Probably it won't be your last. If you are unsure, you can perhaps borrow a linen piece from a friend,
to find out if liked it or not.
What advice would you give to someone who is looking to shop for linen clothing?
Look at what you already have in your wardrobe and think about what you can combine well. Linen is well suited as a basic piece but also as an eye-catcher.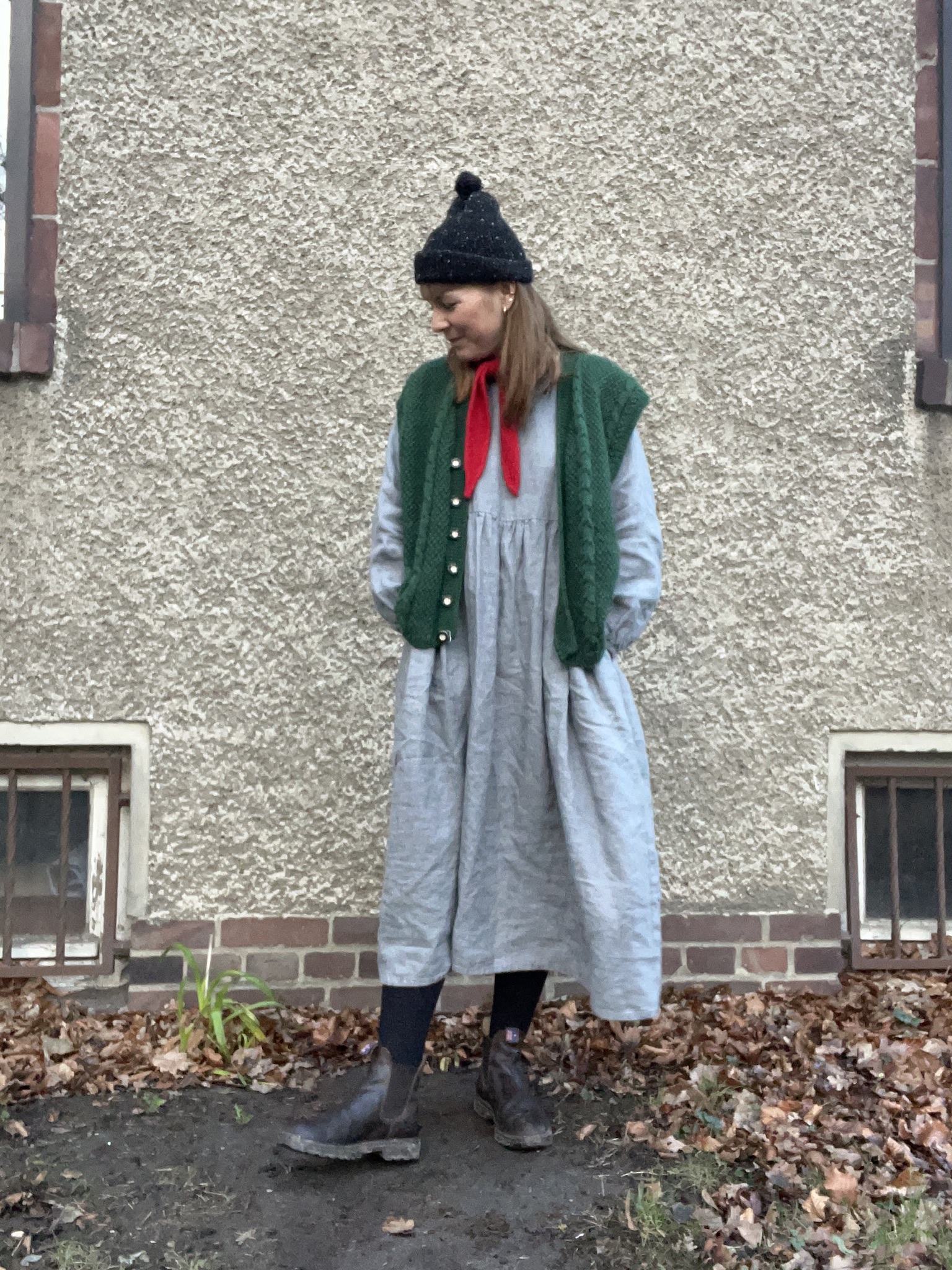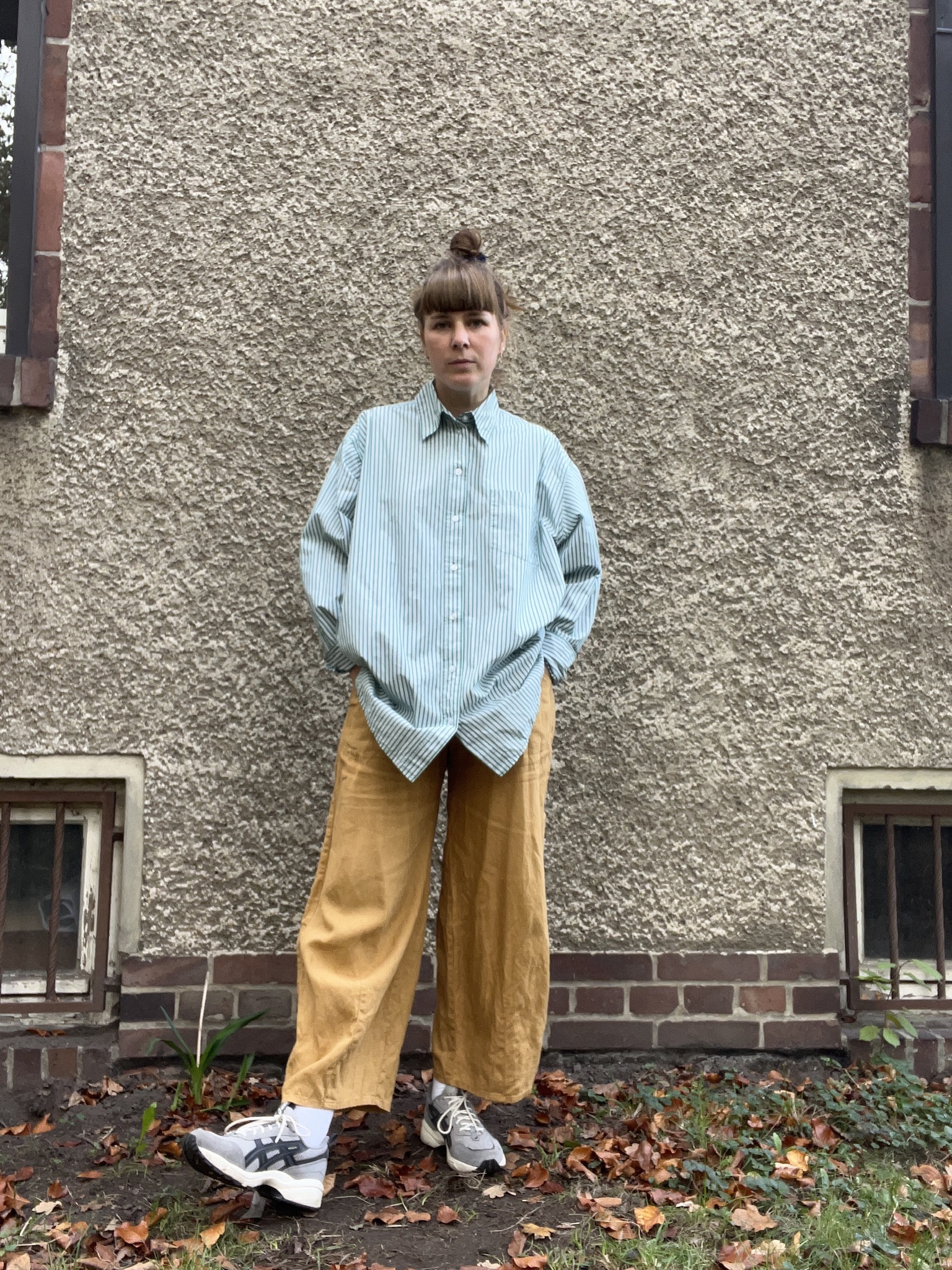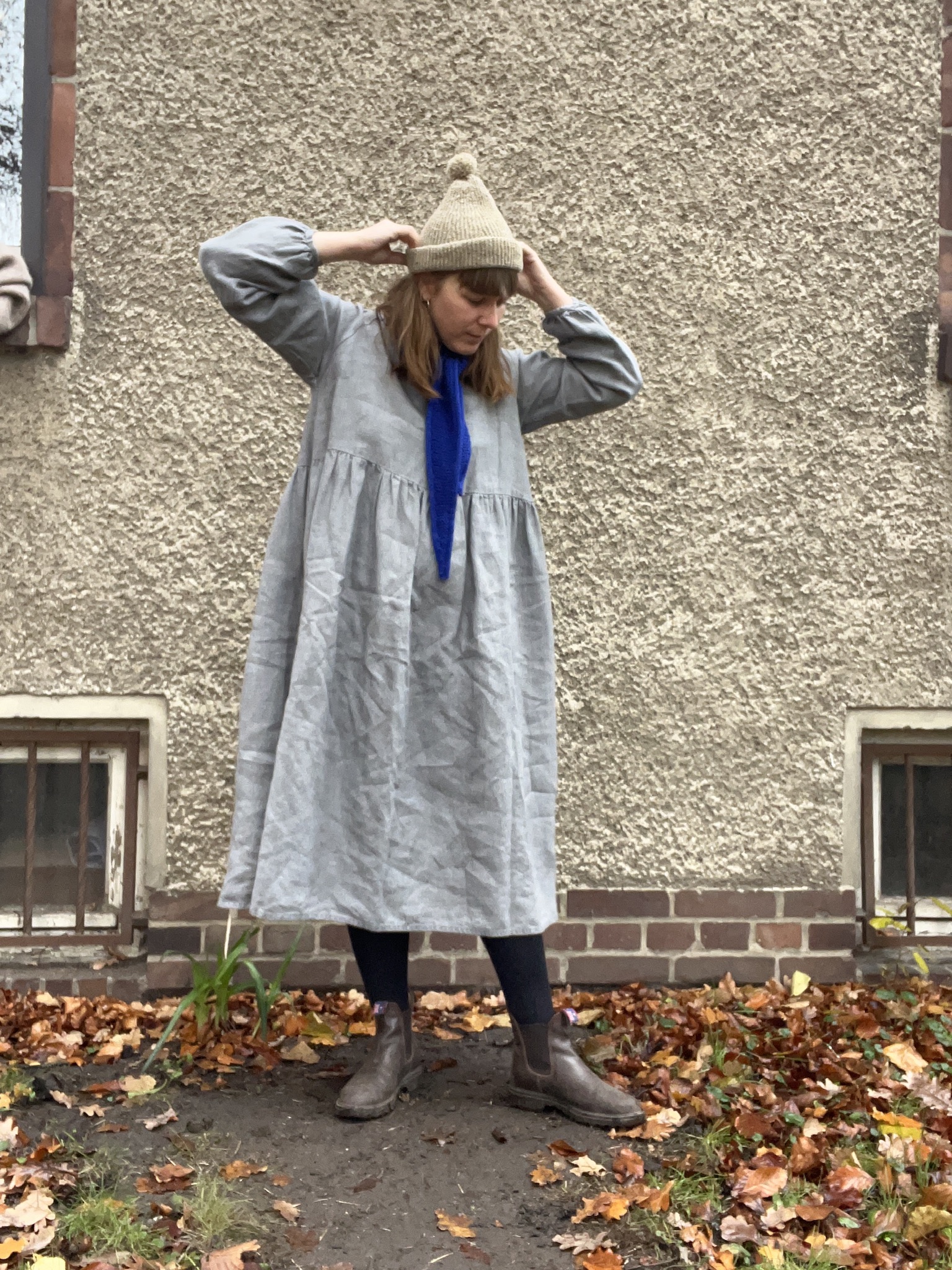 How do you style linen pieces to make them appropriate for different occasions?
Linen garments are versatile and everyday wear. If it is more of a simple color, I use colored accents such as a little red scarf or socks or combine them with a colored cardigan.
If the garment is already very colored, then I choose simple accessories. It depends on what kind of shoes and accessories I wear and if the outfit looks more elegant or sporty.
I always prefer a casual and cozy look.
What are some of your favorite linen clothing pieces for summer?
My favorite pieces are the Margo dress and the Frankie trousers. I like oversized cuts, with big sleeves, high-waisted and balloon legs.
A favorite is also the waffle linen fabric because it has a very special and unique structure.