Utility Uniform
We're talking about our newly arrived pieces Brooke trousers and Bill jacket.
Utility style inspired, we have created two pieces that go well together or can be easily matched with your everyday choices. It's all about functionality, comfort, and versatility. Both garments are made only from heavy-weight linen, so it's an ideal option for that transitioning weather, or if layered enough, it can work during winter as well. It's just a matter of selecting the right pieces to go with it. Brooke trousers and Bill jacket designs are laid-back, so they can become an everyday staple which you can match with your beloved jeans, tops, or shirts.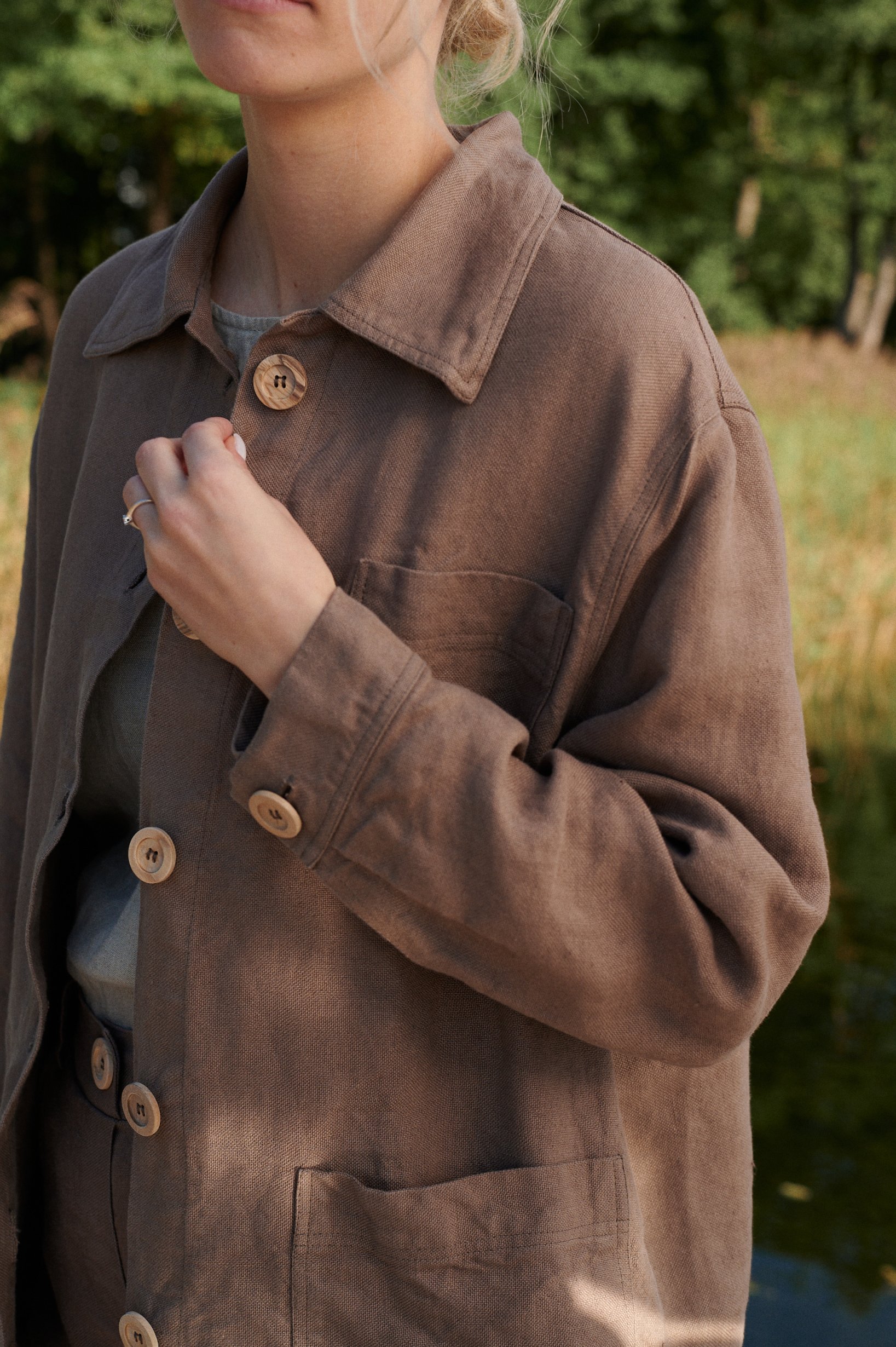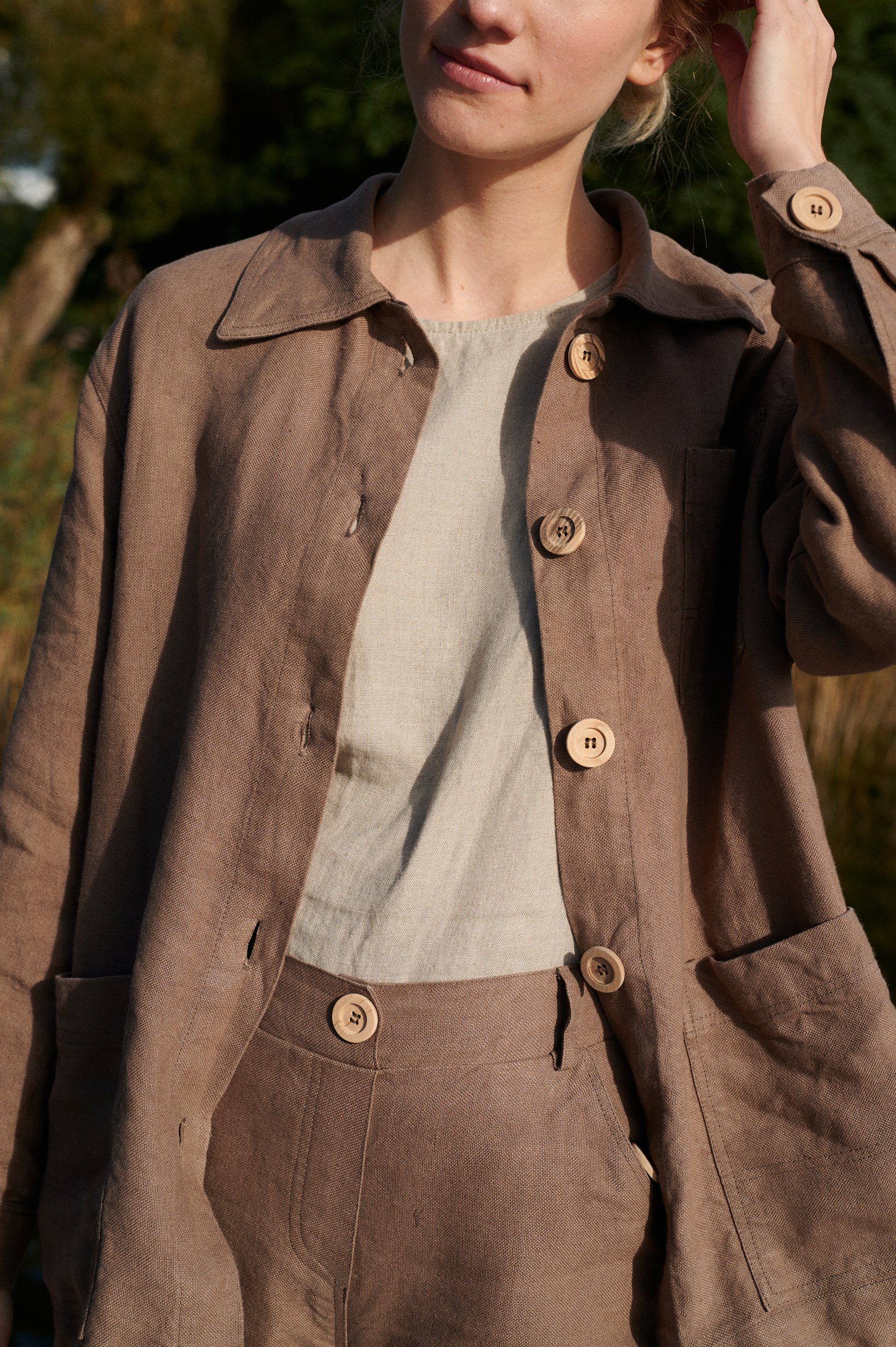 The Bill linen jacket will surely take you places, from trips to nature, to work, or just running errands in the city. The garment features three patch pockets, including one on the left side of the chest. The jacket buttons all the way down for an all-around wear. Pair with utility linen pants, jeans or any other piece of clothing.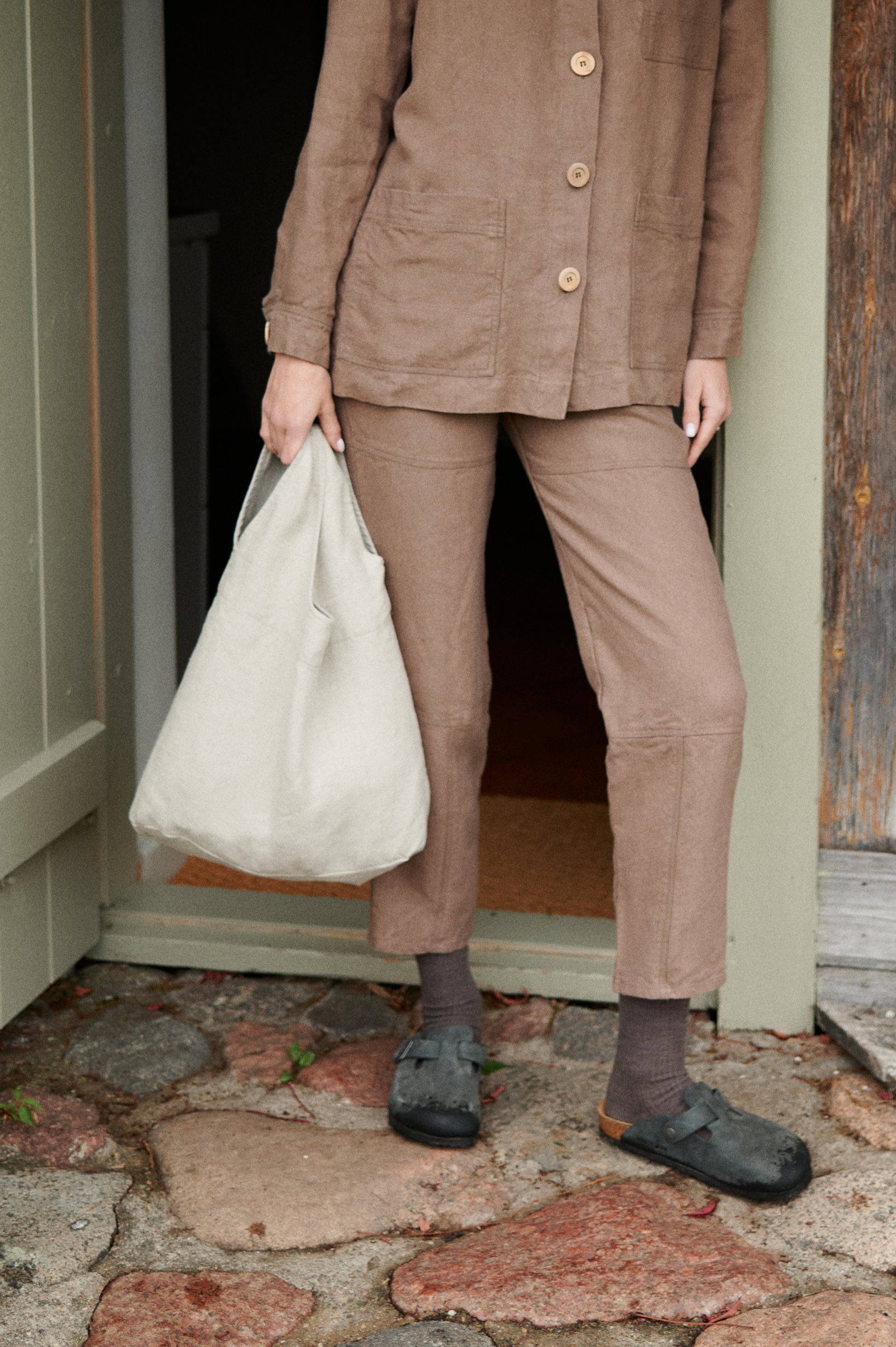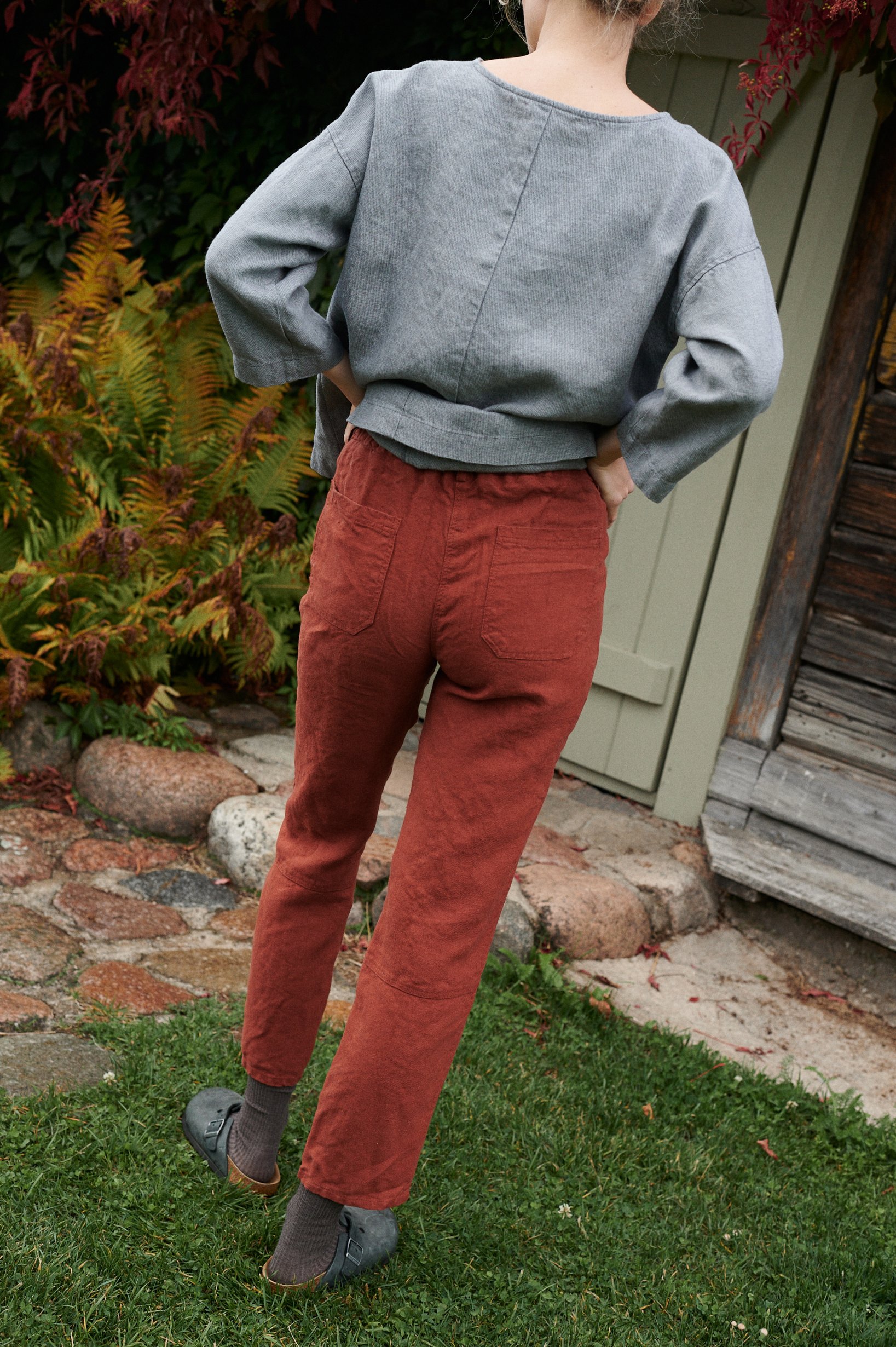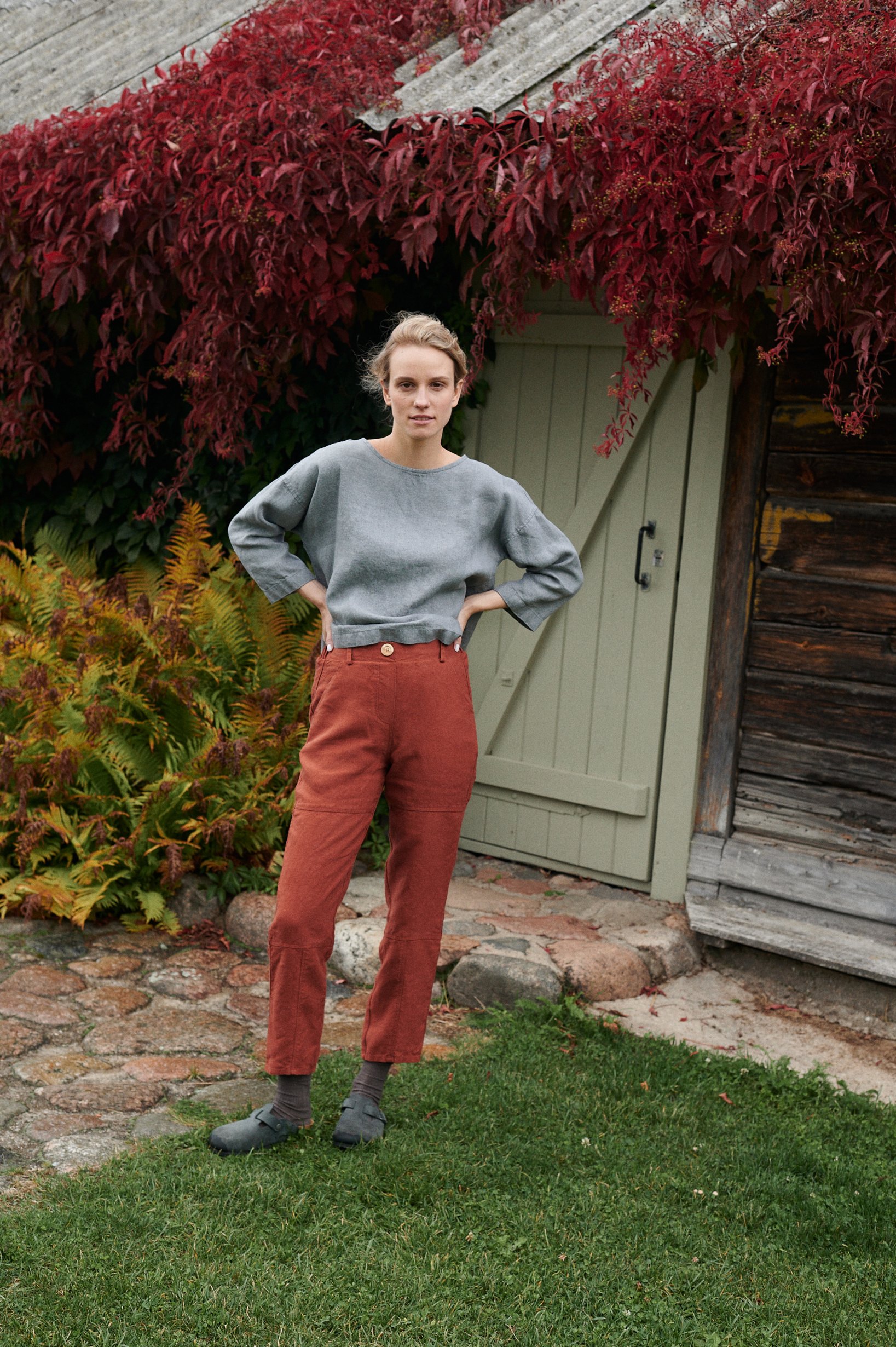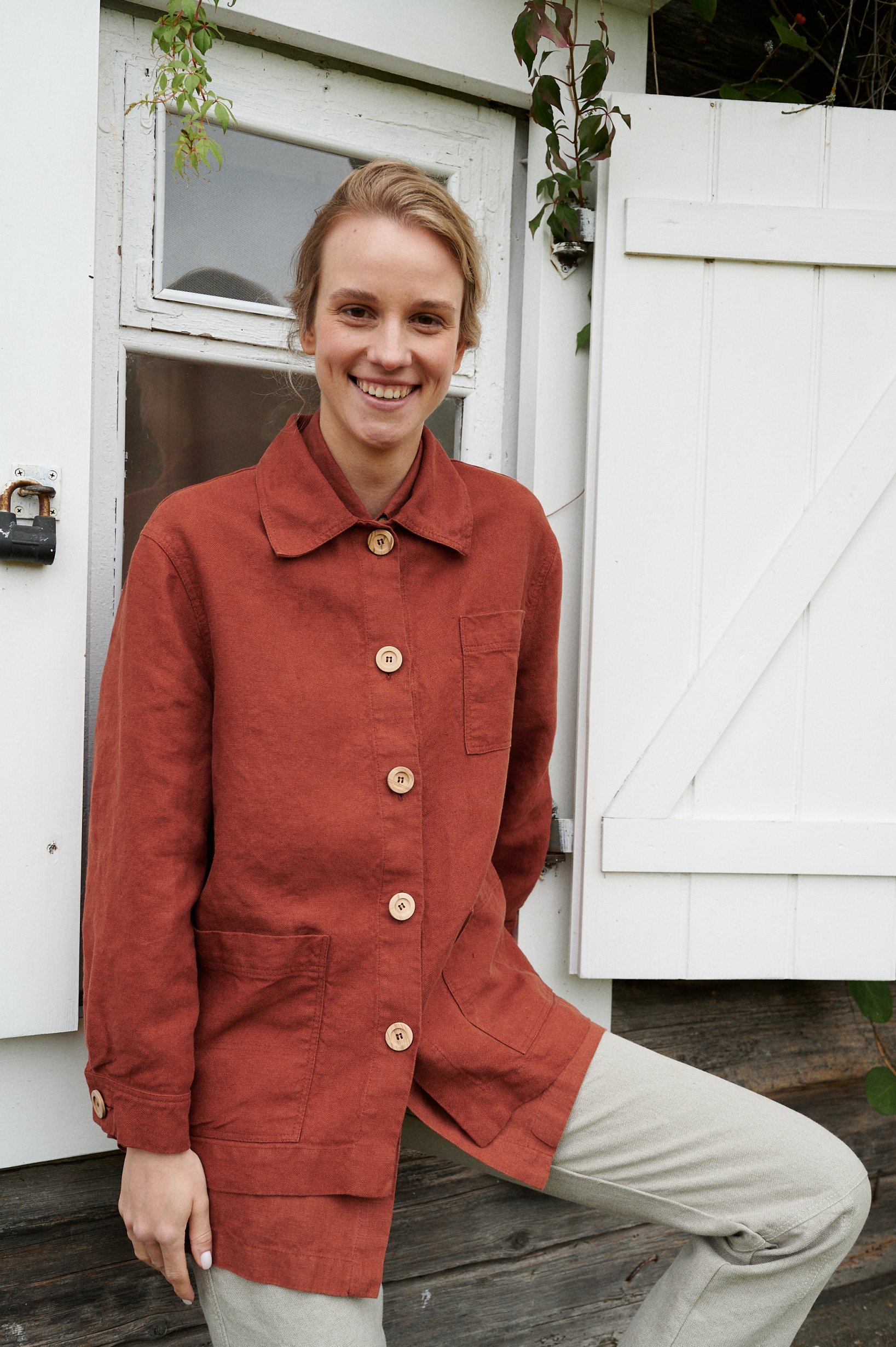 The Brooke linen utility trousers are both comfortable and stylish. Inspired by work pants, the garment contains two side and two back pockets. The elastic at the back makes the pair more suitable for each body type. The trousers have a decorative front button, a faux zipper fly, and belt loops.