My Home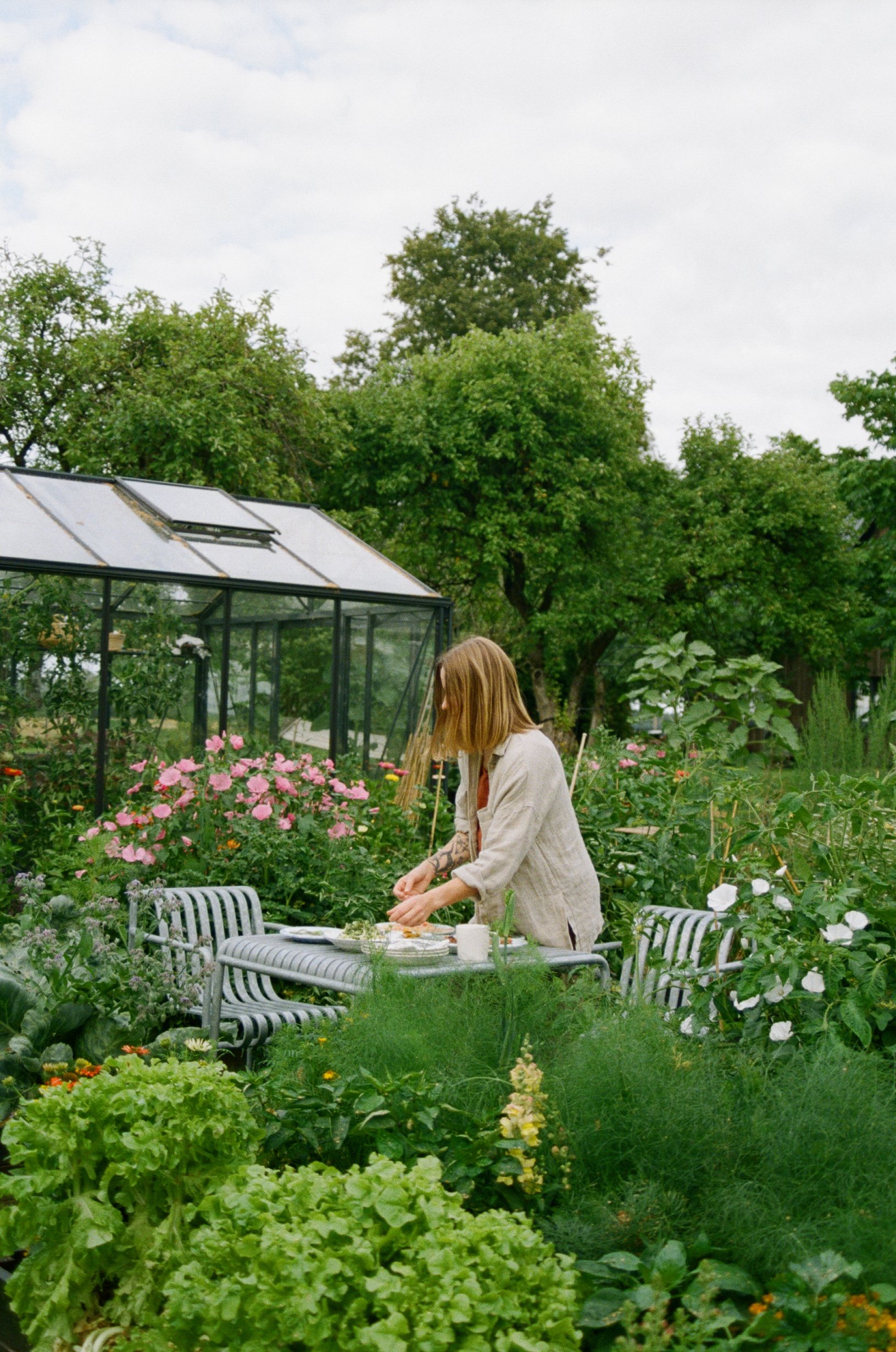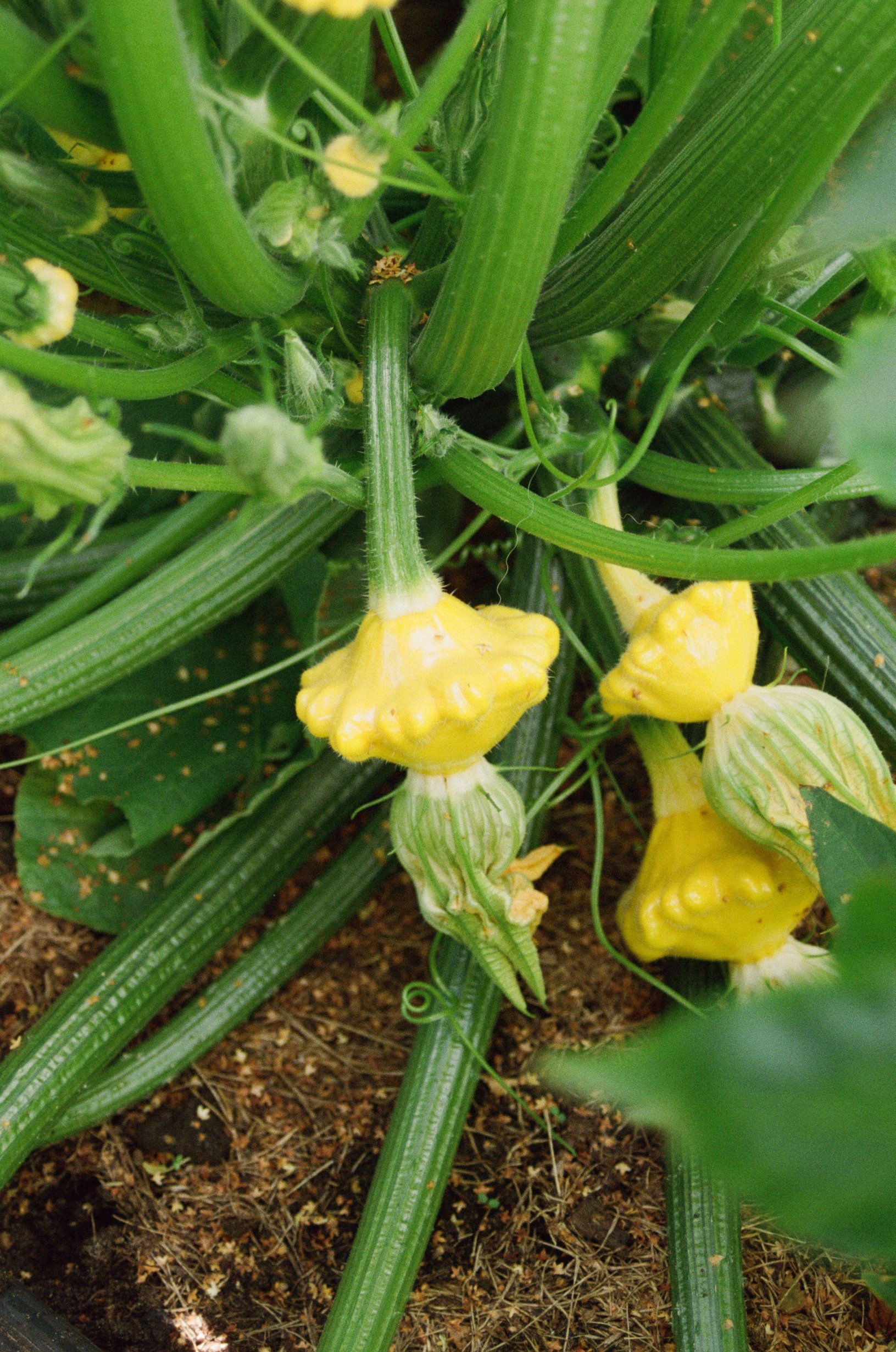 Hey, I am Ingrida. The woman behind Linenfox. It's not often you can see me, but I thought I'll share at least a bit of my personal life because I know that it might be interesting to see what hides behind each brand. Pictures will tell you most all about the main hobbies I do after work when I am not at Linenfox.
These pictures might make me look serious, but trust me, I am not. I try to look at everything from a positive and simple perspective. Although life sometimes throws barriers that are hard to pass on a positive note. I started Linenfox in 2014 because I wanted to make linen clothing that is comfortable, timeless, and affordable. I, myself spend quite a lot of time both in the city and with my hands deep in the dirt taking care of the garden and everything around the house. So having linens that are good to go for both locations, it's great for me and that's what I wanted to highlight. Linenfox is for every woman out there, who wants to feel good and not to worry about upgrading her wardrobe every season.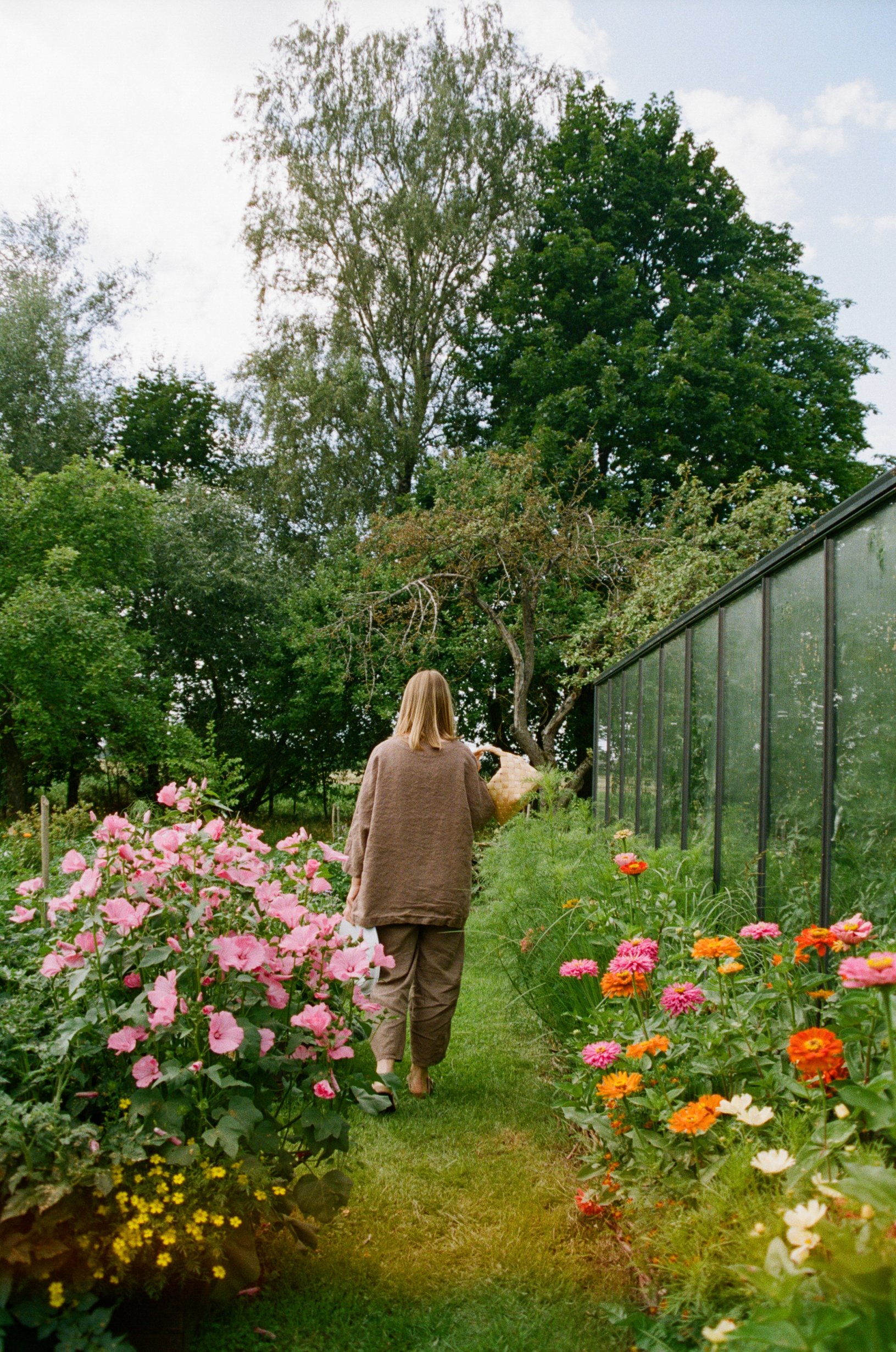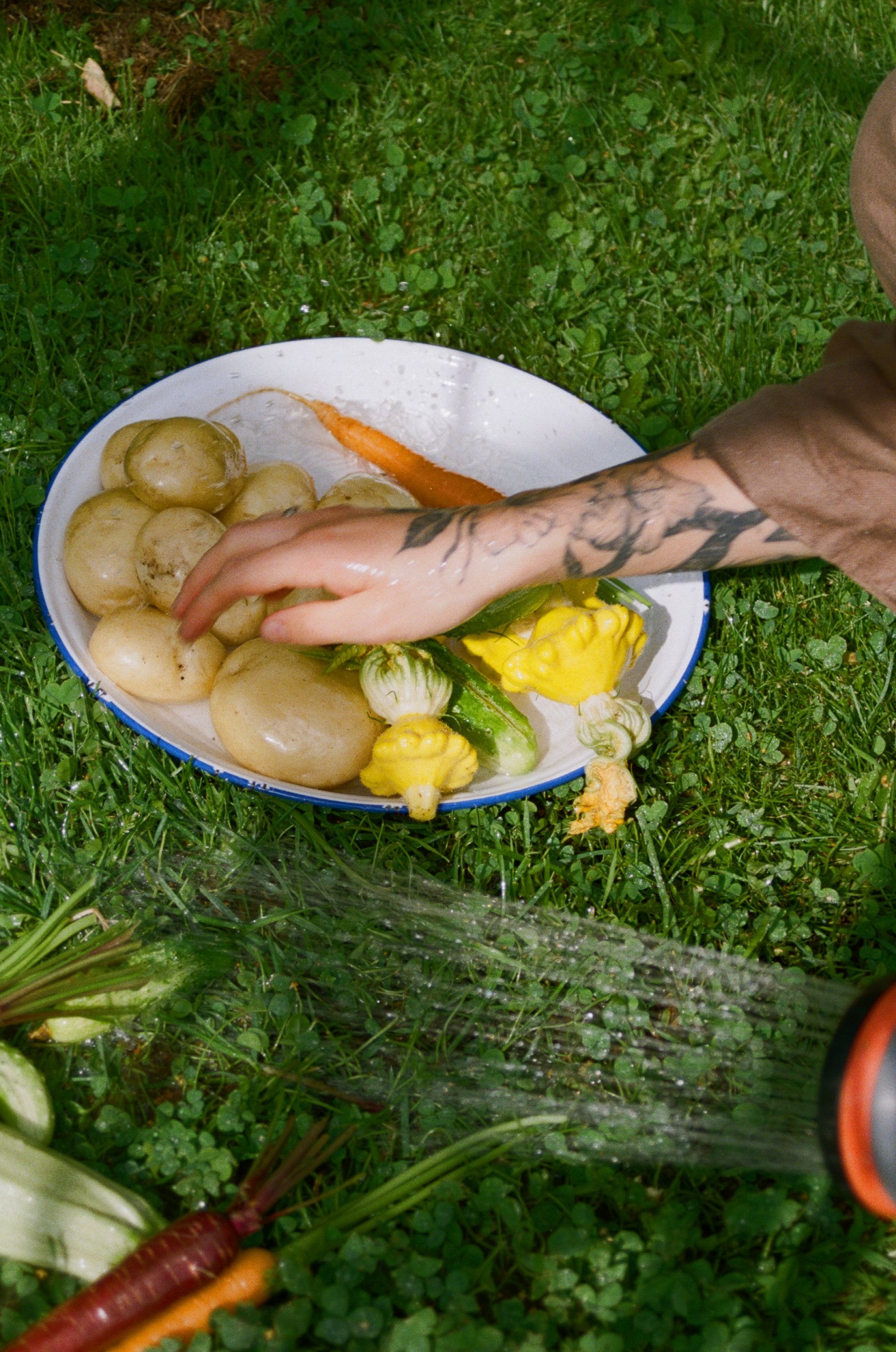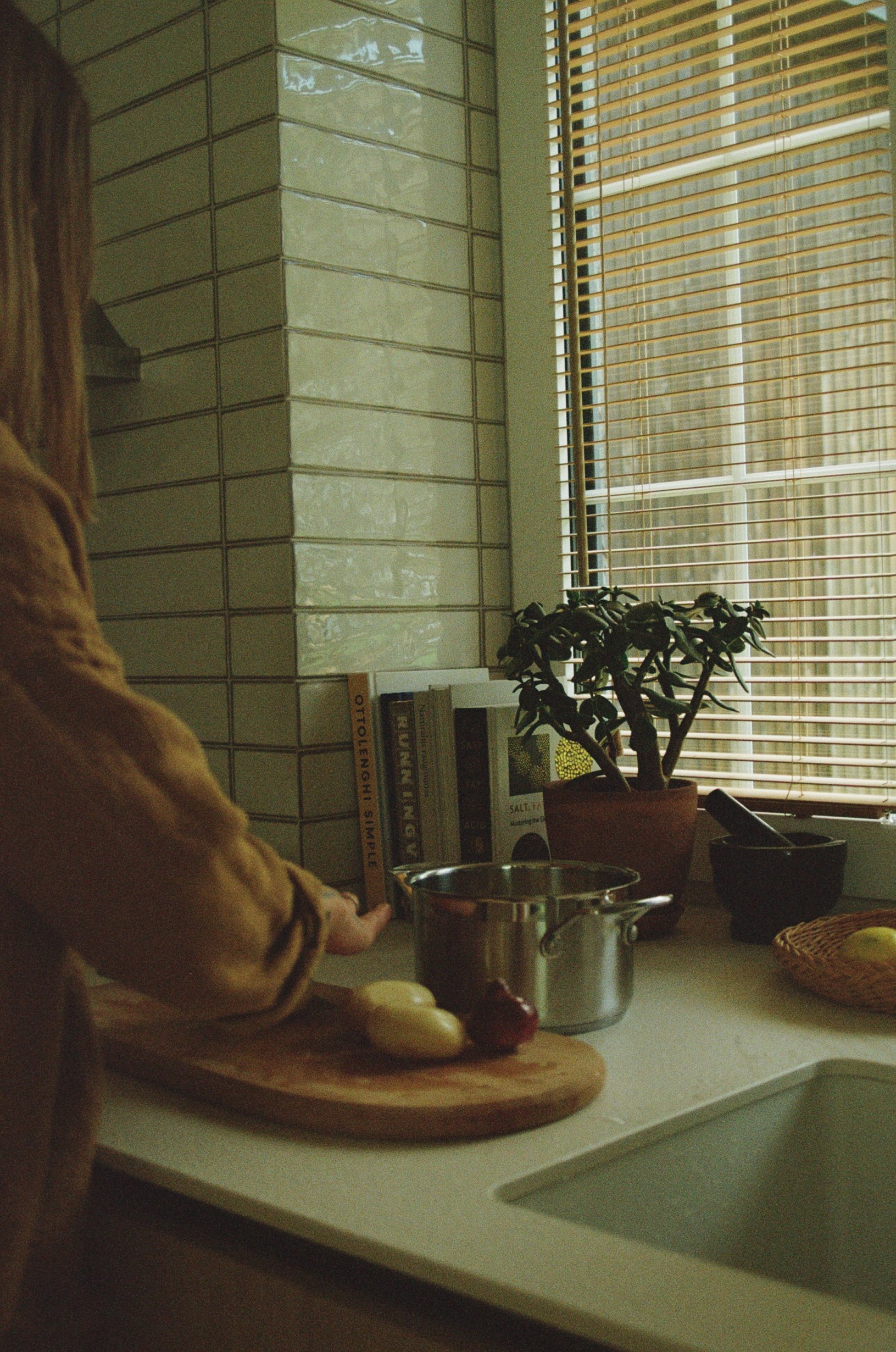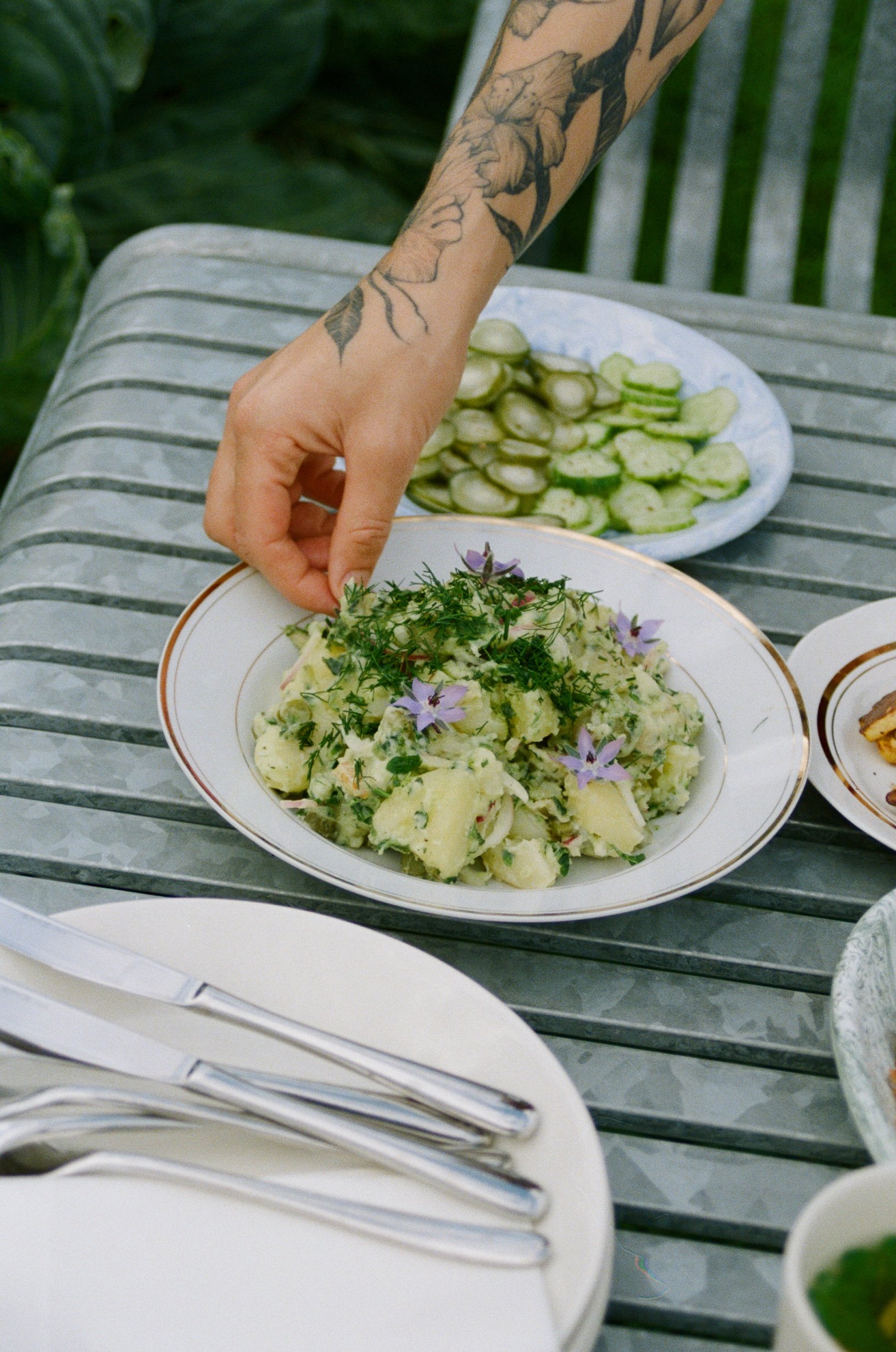 Just as life outside the city is slow, same is my brand. But to produce something good takes time. That's why we make every garment to order, but you probably already know that. I live up to my values every day, all-year round, and Linenfox is also a reflection of it.
I like doing things on my own. Taking care of the surroundings, making home-cooked meals, even if they're simple. When I am at work, a day spins like crazy, there are a million things to do, to solve, but when I come back, I try to disconnect and do the things that make me feel relaxed. Just recently, I got a bike as a gift from my husband, and it became my everyday routine to go for around a 20km ride. I love to be on the move in general, but it's impossible not to when you live in a village and got two big dogs. Once we moved out from the city, cherishing the place we live in became a priority, but we love it here, that everything is at the pace we want.
Things might look pretty on the surface, but especially during these strange times, there are quite a few challenging days. Days when everything seem way too difficult to deal with, but when those pass, I am happy to see how many good things we've done as a team throughout the years. It's all just a natural process with necessary ups and downs, but, all in all, the end result is what motivates us.
So that's just a little bit of my thoughts and for the end, big thank you goes to all the women around the world who trusted us!