Home News: Linen Aprons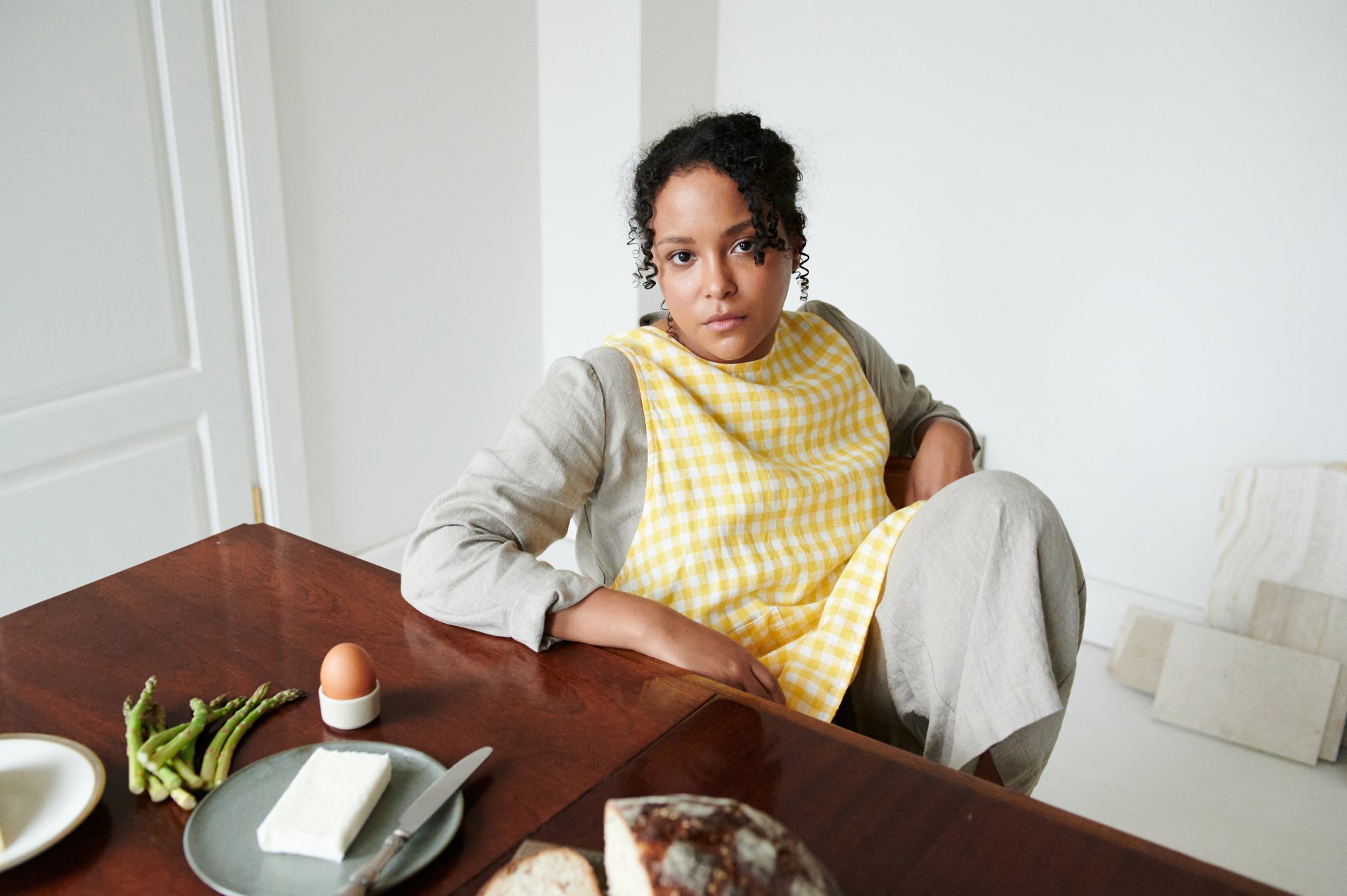 Right on time. Before the festive season begins, a piece that will accompany all your cooking experiences. Created for kitchen, but can definitely serve wherever you might need it. The pinafore Rita apron is for those who like it a bit loose. Cross-back makes it easy to put it on or remove it in a few seconds. And the Tulsi apron is the one that is easy to adjust to make it either a bit tighter or not. As you wish. The middle tie is just long enough to go around the waist, so you won't need to struggle to tie it in the back. 
Two classic aprons for two kinds of people.