Gingham Bandanas
that small, thoughtful detail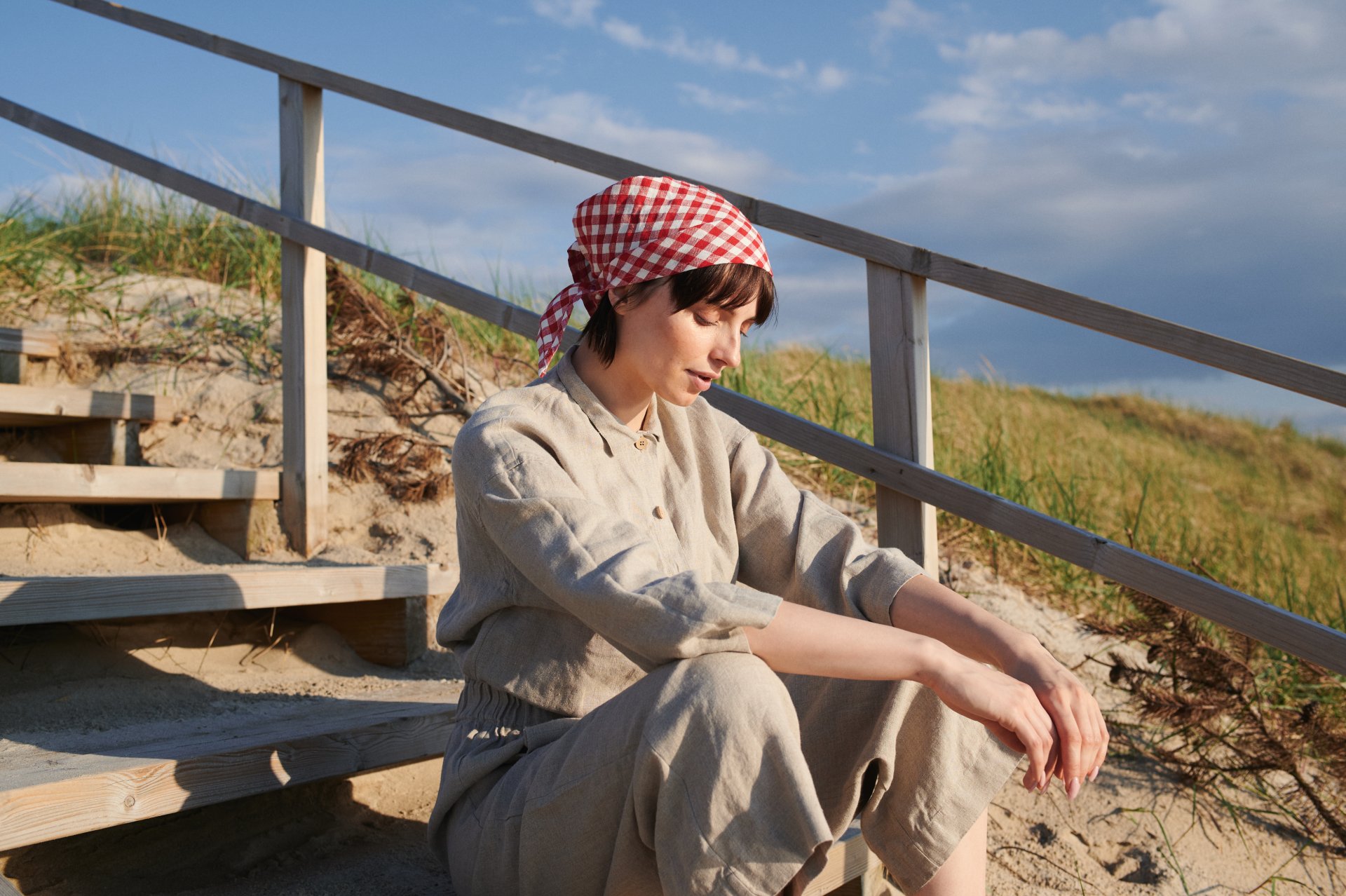 Accessory to wear every day. Tied on a neck as a detail, or on your head
for sun protection.
You asked we made it. And in the best possible pattern for those warm days:
yellow, blue, and red gingham.
As you know, we use as much fabric as possible and make every bit count. These bandanas are no exception and we make them using fabric scraps left from garment production. The sustainable, small piece to make your everyday outfits pop a bit.