Alexandra and Nuria
Dresses that fits into both categories: casual yet festive.
There's something for everyone with these two dresses that may look similar at first glance but have many differences. Alexandra is a straight-cut design with a wide square neckline and a faux wrap skirt. A thin waist belt to tie around the waist adds proportion and creates the illusion of a top and skirt combination. Whereas, Nuria features a deep V-neckline and a thin, long belt to wrap around the waist, accentuating the silhouette. It also has a cheeky detail: deep side slits. This dress is perfect for those who love a bit more volume while moving and, and of course, showing a bit more skin on those hot days.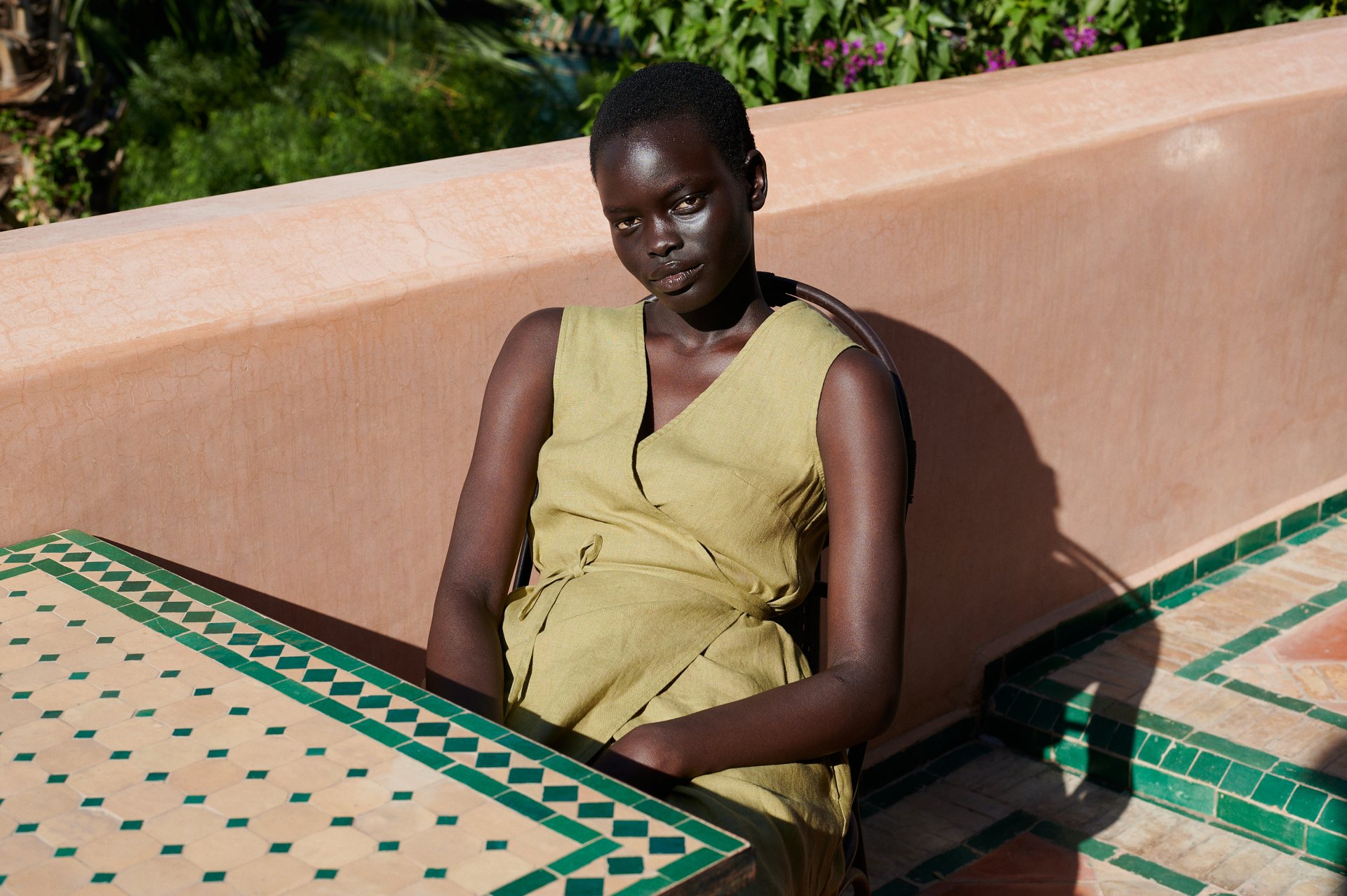 It's getting warmer outside every day, so these breathable, comfy, yet subtly stylish linen dresses will surely freshen up your wardrobe. These cuts are timeless and versatile, making it a no-brainer when it comes to choosing what to wear on a daily basis or dressing up for a special occasion. Newly arrived linen dresses will please both your and others' eyes.