Frankie & Frankie
Since the release day of our now staple piece Frankie trousers, they were instantly one of the popular ones and still are. Seeing how much you loved our medium-weight trousers, we have added heavy-weight linen option too. Some wonder – what is the difference?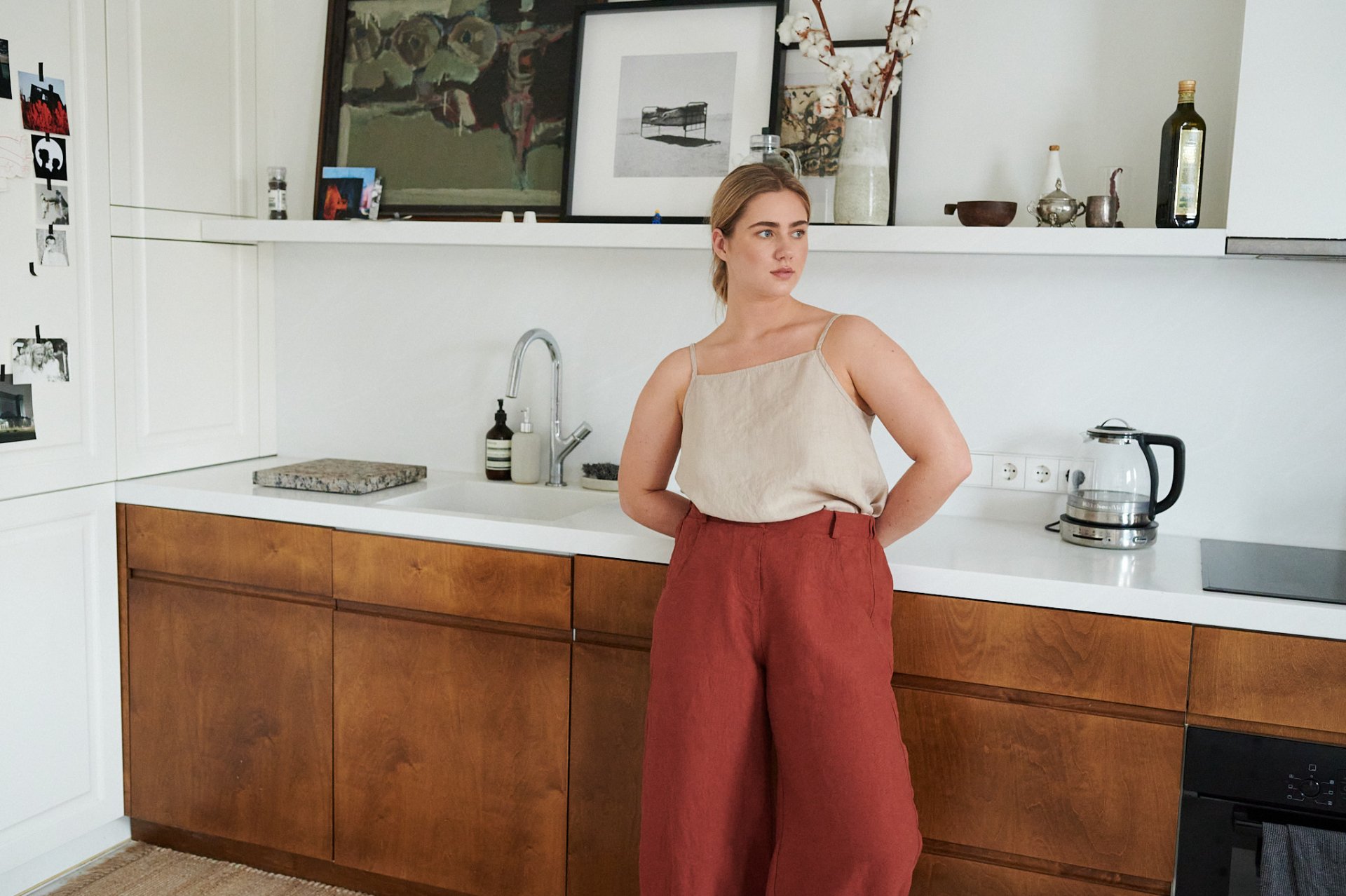 So the general difference between these two linens is that medium-weight linen is 200 g/m2, and heavy-weight linen is 340 g/m2. But the key is texture, how it feels along the skin and how it falls on the body.
Heavy-weight linen has a woven and thick texture, so it is the ideal option that can work both during the colder and warmer seasons. Frankie trousers in heavy-weight are for the ones who love to wear linen all year round. Compared with the mid-weight option, heavy linen doesn't fall as flowy as the mid-weight. In comparison, because of its thick texture, it falls on the body more like oversized jeans. So either you're looking for something for the hot days, that easy breezy feeling along the skin, or something that will suit your plans all seasons, we've got you covered.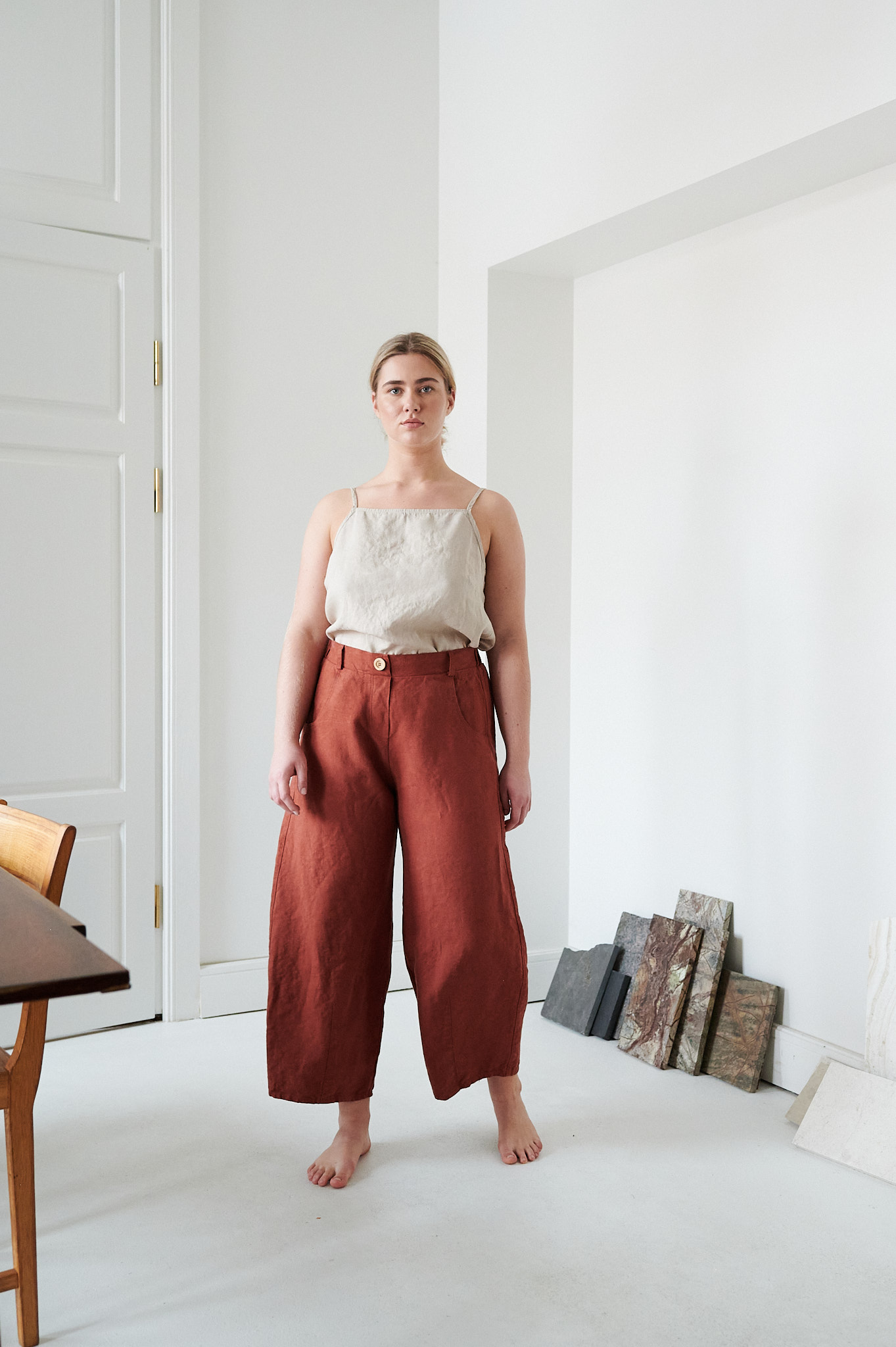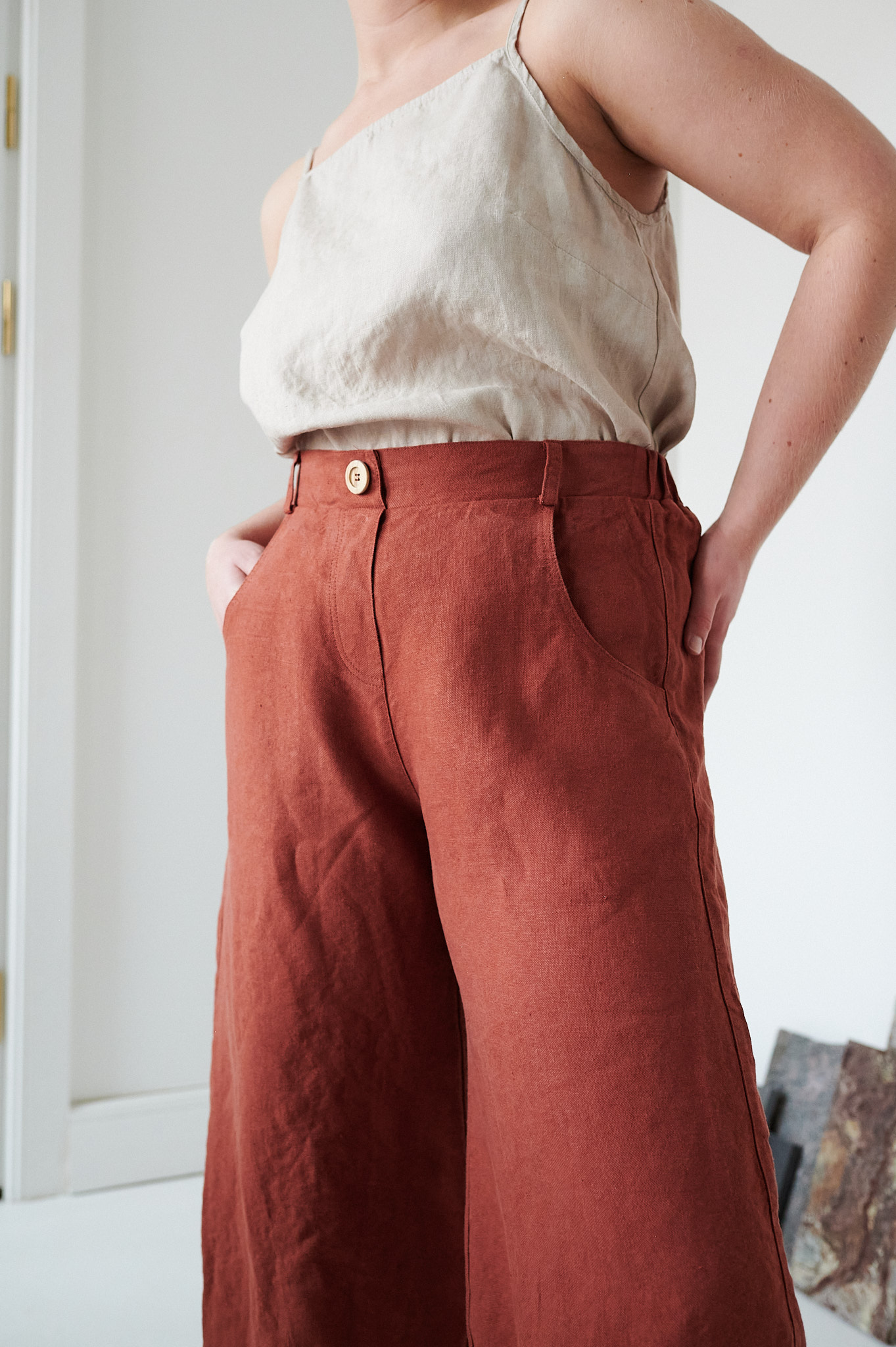 Heavy-weight linen Frankie trousers are now available in these colors: black, cacao, graphite grey, natural grey, navy blue, olive, pine green, and terracotta. The colors of heavy linen differ from the mid-weight. So, for example, if you have Frankie trousers in terracotta, heavy linen Frankie will not look the same. Because of its thick texture, heavy linen colors are a bit richer and slightly darker. But if you have any doubts about which fabric you would prefer, you can always get our fabric swatches prior to the order and decide. But make sure to add in the note section when completing an order that you would like to receive heavy linen samples too.
Both linen fabrics are pre-washed and softened during the fabric manufacturing process. And both linen fabrics have to be taken care of the same: washed in low-temperature water (30-40C) on a gentle cycle. Avoid tumble drying to prevent color fading. Use environment-friendly laundry detergent. Do not bleach. Take the clothes out while they are still damp and air-dry. To remove wrinkles, iron them inside out and set a low heat on the iron.