Production At Linenfox
How is everything made and what it takes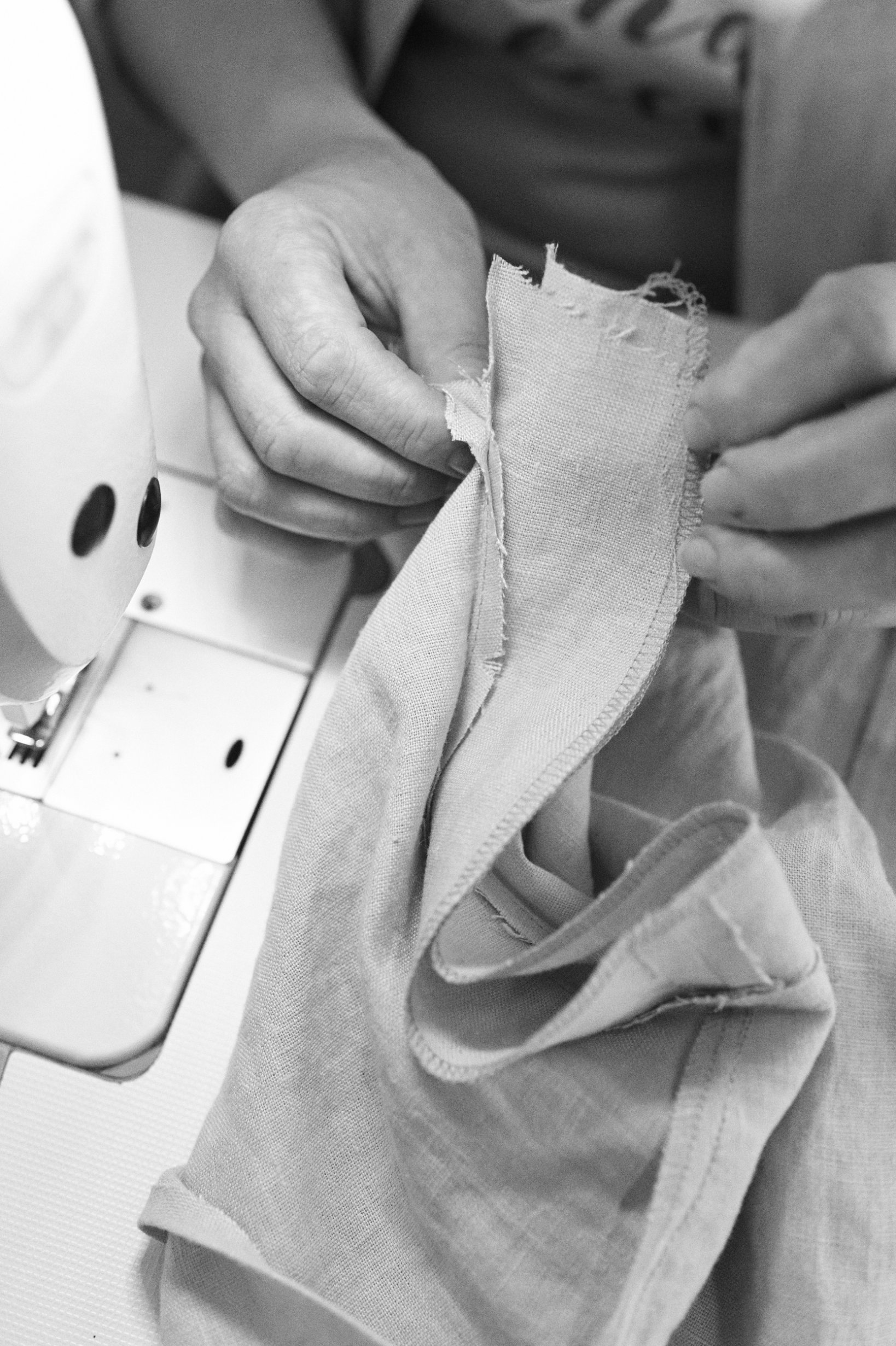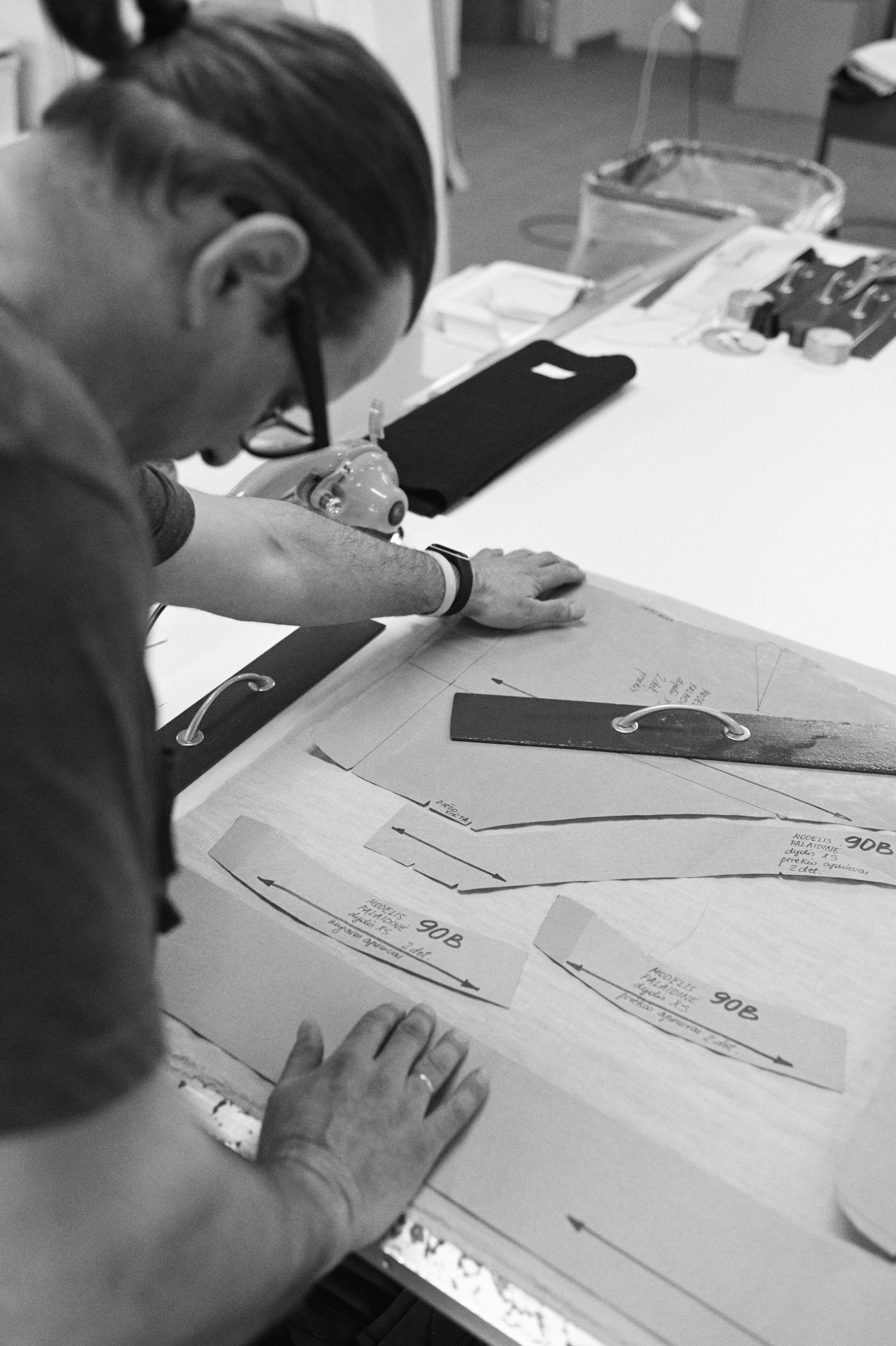 Over the past decade, we all have learned to shop online, and now this satisfying activity seems to be an indispensable part of our lives. You can go online to check on your favorite shops whenever you feel the surging need to eyeball that perfect shirt or flowy summer dress while commuting or before bed. A few clicks here and there, and you receive a confirmation email thanking you for your purchase. A few days later, the phone beeps and you get another email saying that your shirt or dress that you have been admiring for so long is now on the way to you. Yay! It is almost here. But not with Linenfox. Why is that so?
From the very first day of Linenfox, it was clear that this brand would be a slow fashion business offering high-quality women's linen clothes that last for many seasons. Our focus has also been on making clothes that are really needed and well-thought so as not to waste time, money, fabric materials, and energy, which is the case with the fast fashion industry. We have kept up to our standards and we are still raising them to bring the quality our customer deserves and looks for.
How long does it take?
It does not take much time to make a garment if you take the sewing process alone. Depending on the complexity of the construction and the number of details, it may take about an hour to sew a linen shirt or a jumpsuit from scratch. However, the whole process until the last seam is completed is much longer. Here is how it goes. When you place your order, it gets through several people until it is completed and each person is responsible for certain procedures. First of all, we print out all the order invoices, and then the details such as the order number, size, and color are typed into a computer file to make a chronological list. Later on, this order list is used to track what clothes are already made and what is in line.
We need your patience
As our clothes come in different fits, we pay attention to the sizes selected and the difference in the sizing. If there is any doubt that some of the sizes may not work, our customer service girls Agnė and Raminta get in touch with you for more detail. They may also reach out in case your order needs customization. As soon as both sides agree on the details, the girls edit the electronic file and the paper invoices so all the changes are clear to whoever gets their hands on the order. It may seem that our questions are redundant or annoying, but all of them are asked just to be sure that your dream garment does not disappoint you after you've waited so long for it to come from so far away.
Ready, steady, go!
Before the actual production starts, the file containing the list of orders is converted into a more convenient form for the production team. They get a sheet with stickers, each containing the code of the design, size, color, and other necessary details. You know styles such as Mimosa dress, Ocean pants, and Harper tunic to mention but a few, but the team uses certain codes that are not public and used for in-house communication only.
Each person cutting the fabric spreads out the fabric in the color they work with, lays out the pattern on top, and, if that garment does not require customization, traces the pattern until all the pieces are cut out. For instance, if there are two Mimosa dresses in the same size and color ordered on the same day, the fabric will be double-layered so as not to cut two identical dresses separately. When the cutting is done, the details with the sticker on them are forwarded to our thorough seamstresses, who do the rest.
Almost there
Yet, that is not all. The clothes are then washed, dried, ironed, packed, and registered for shipping. These tasks involve another 3 people, one of whom is Erika, a girl that usually gets in touch with you to ask for the phone number or zip code. She also makes sure that the dress that you ordered in a custom length is sent to you and not someone else.
Remember those printed invoices? They are kept in document folders until the clothes ordered are made and prepared for ironing. When it is time to pack everything, our packing girl Giedre makes sure that all the changes agreed on are made just as expected. She also inspects the garment from top to bottom to check its overall quality.
Be confident about your decision
If you want your purchase to be sustainable and not wasteful, we heartily recommend placing your order only when you are certain about the color, size and whether or not you need customization. Slow fashion is not just about ethical salaries and a healthy workplace. It is about well-thought choices and the footprint you make. In other words, plan your wardrobe carefully, and we are always here if you need some advice.