Linen & Wool Blend
linen and wool blend fabric, autumn and winter linens. capsule wardrobe garments, for everyday wear
A few weeks back, we have welcomed a new fabric to our selection – linen and wool blend. In navy blue, blue and grey colors. Fabric that will surely be a great addition to your cold seasons layering. It contains 15 percent natural recycled wool, weights 230g/m2, is soft, warm and durable. An ideal choice for transitioning weather.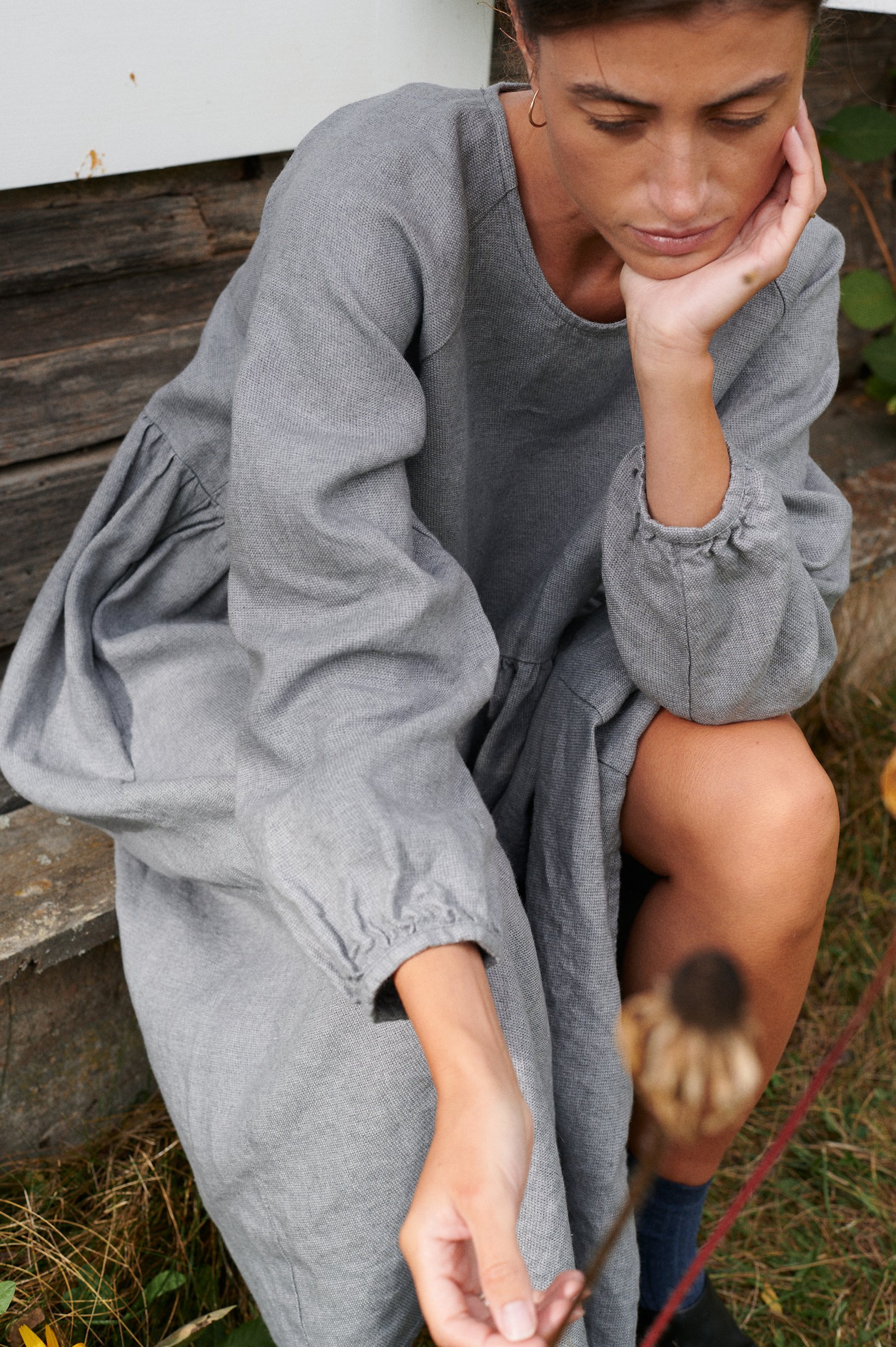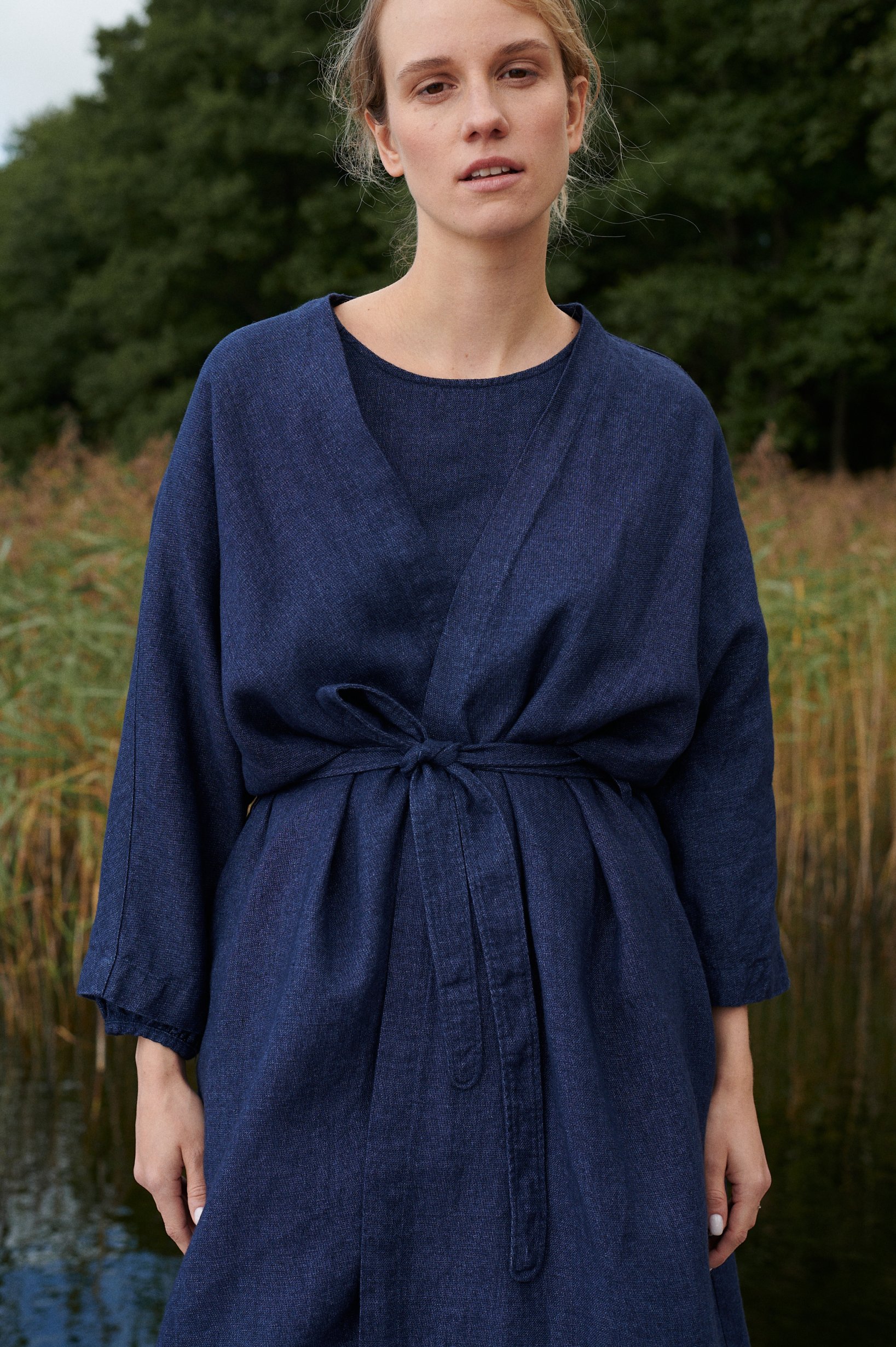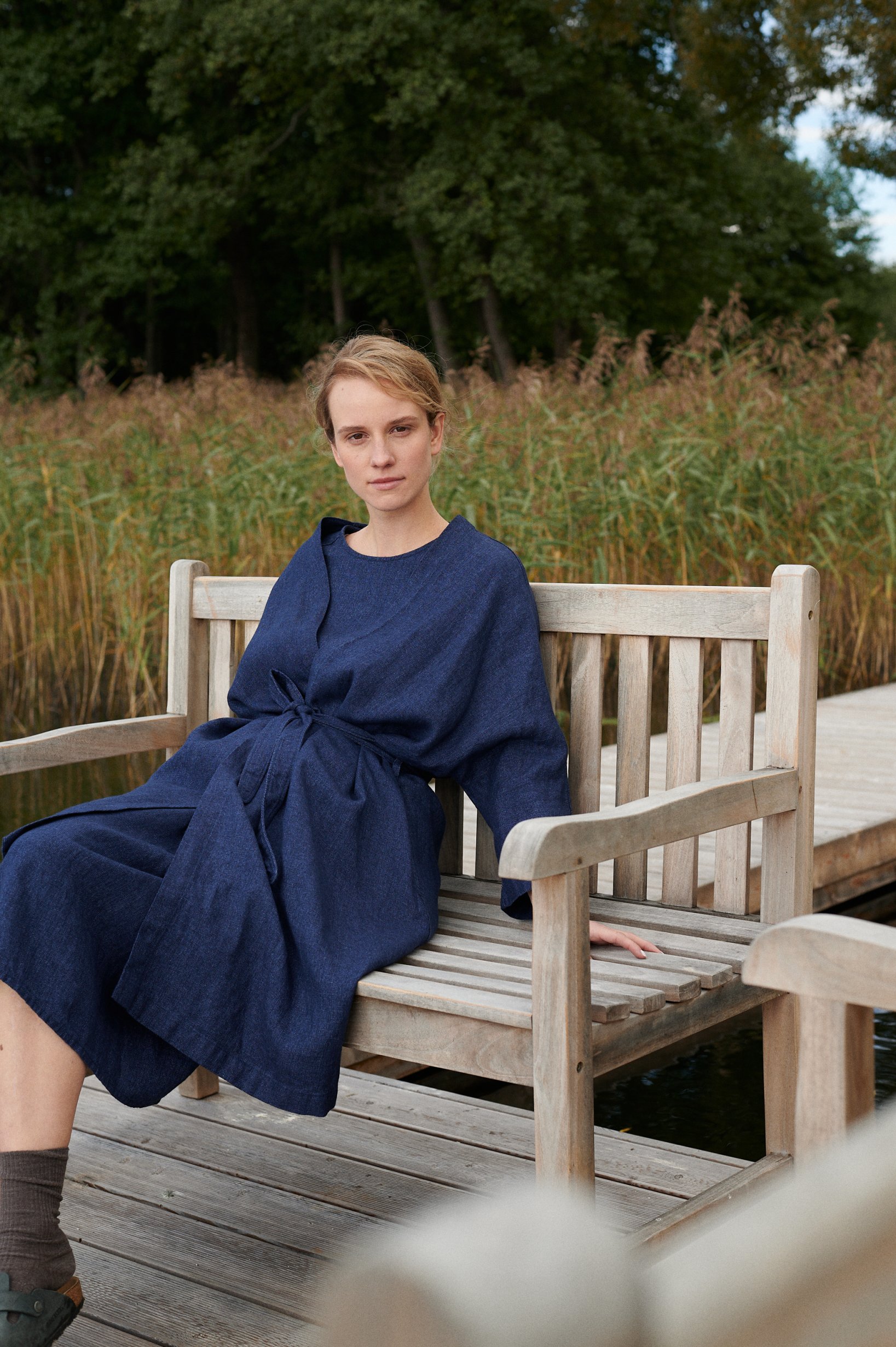 We're beyond happy we have introduced the new linen & wool blend fabric. We know that no matter how much we love linen, cold seasons are challenging. So having this new option will make those chilly days much better. Layered with more linens, sweaters, jeans, or pretty much anything you might have in mind, it will take you through autumn/winter. Not to mention the fact that it's not difficult to take care of, it doesn't wrinkle much, and it's good to go to washing and drying machines. An ideal fabric for those who love easy-care clothing.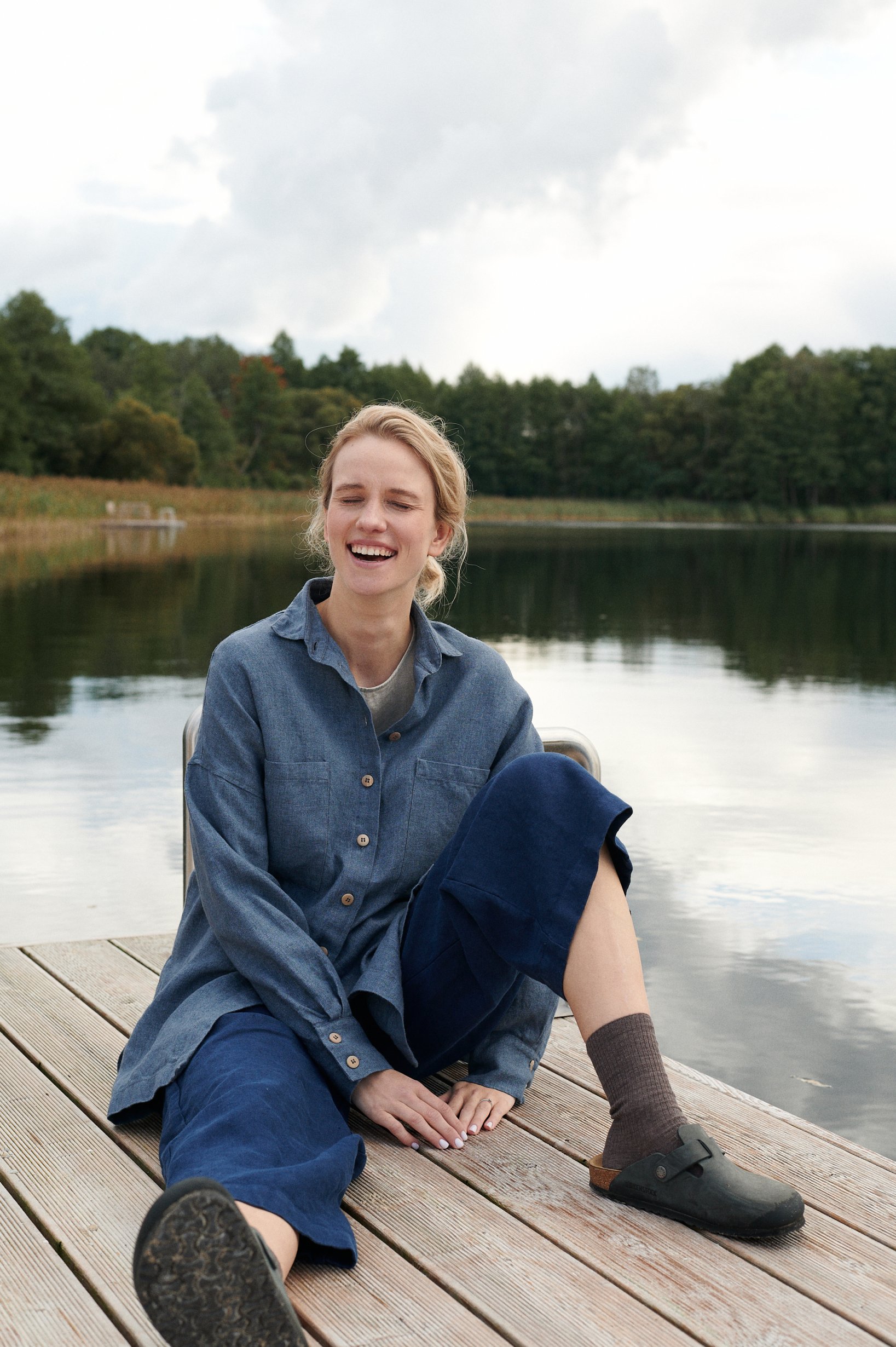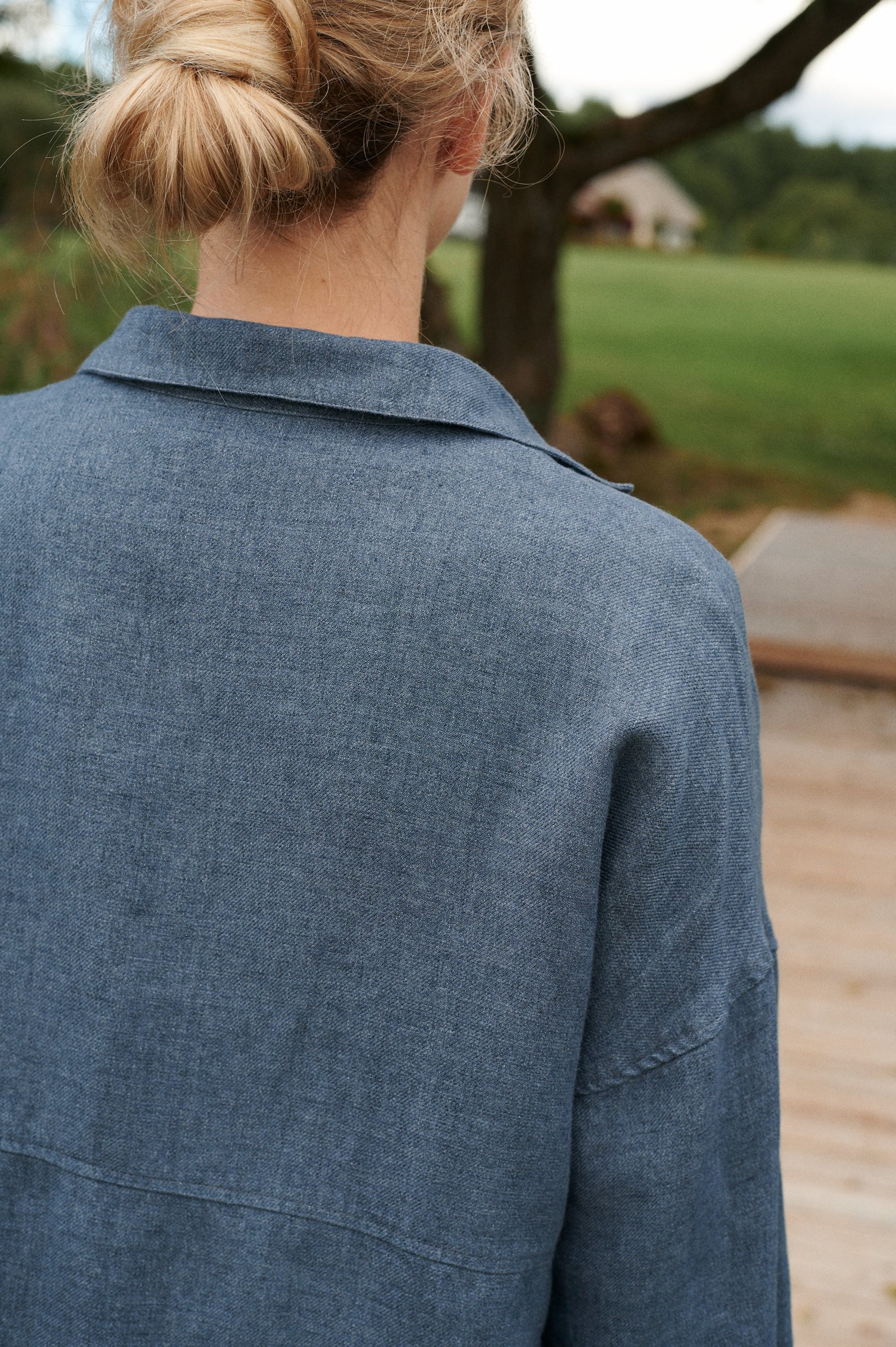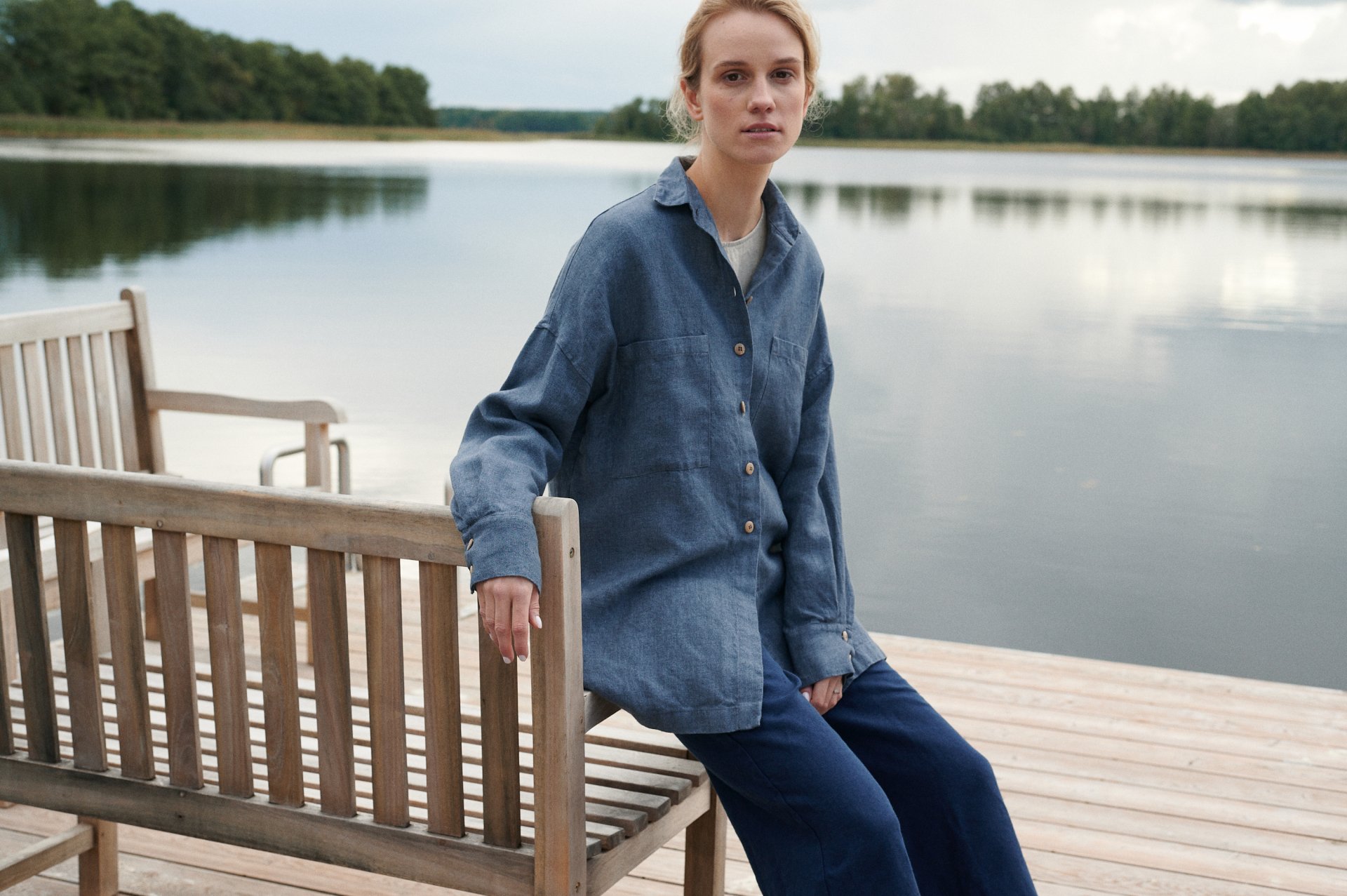 Three colors that are very adaptive to everyday wardrobe and blend well with each other. Navy blue linen and wool blend fabric almost look like a jean, so it's kind of a win-win. While it gives that extra warmth, this blend allows your skin to breathe, feels soft along the skin, and will be amazing throughout all seasons. That's the beauty of it. As we always highlight that creating a capsule wardrobe is the key – linen & wool blend fabric definitely checks all the boxes to include it in yours.