Lou Heavy Coat
We want to introduce You to Lou.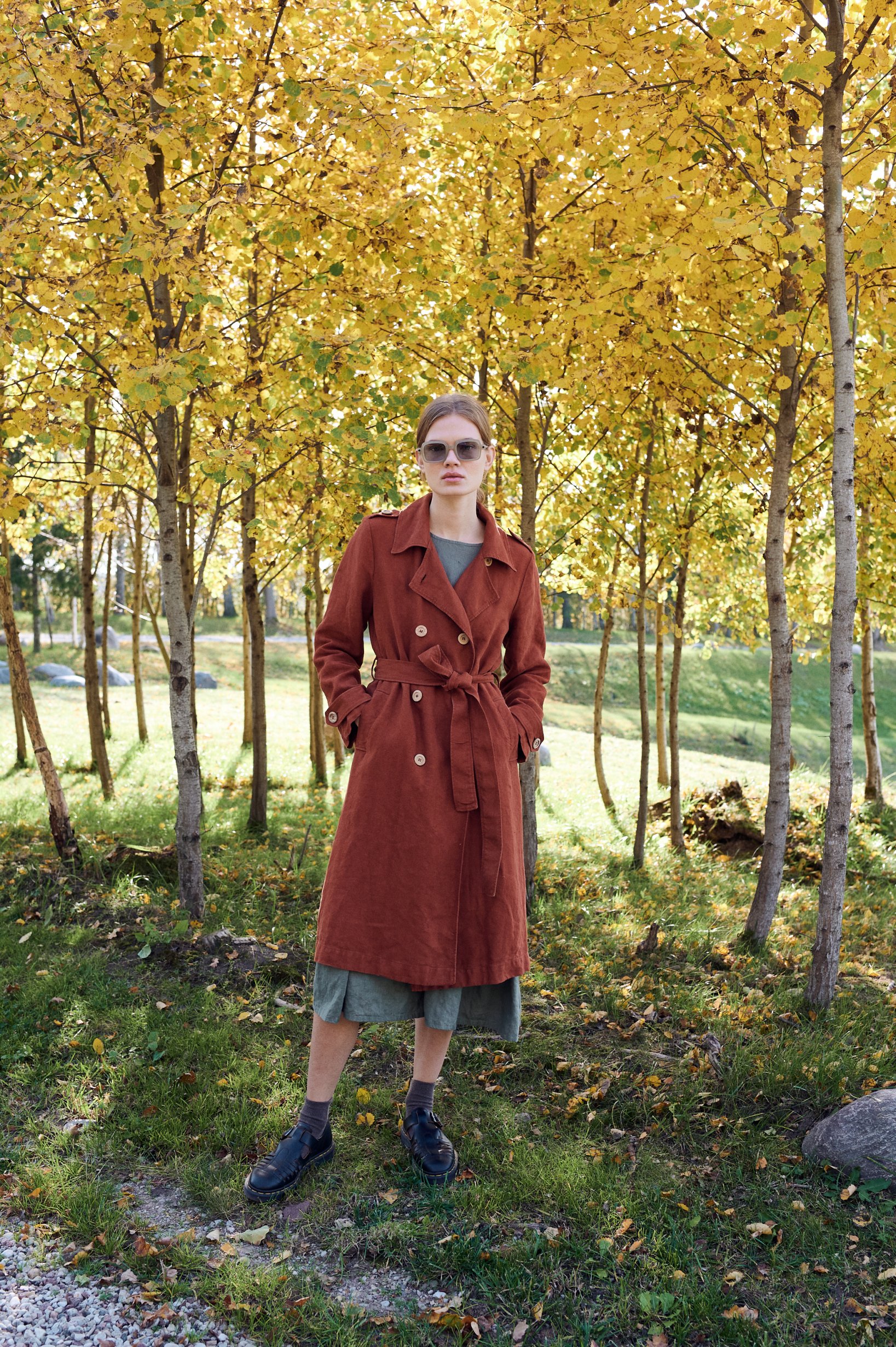 We've created a new heavy linen outwear garment suitable for any season, inspired by the classic trench coat.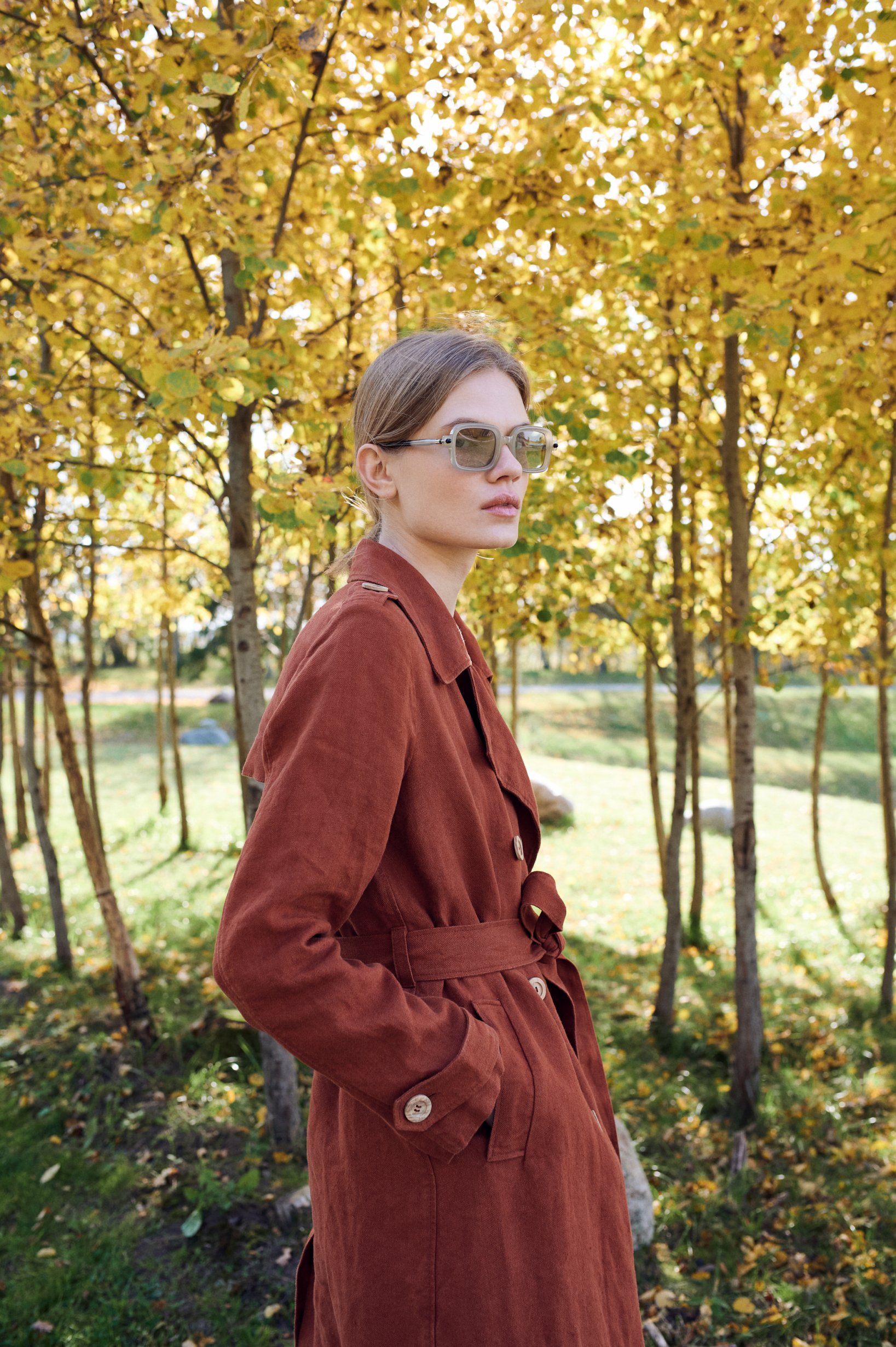 Lou features details such as large wooden buttons, sleeve straps, epaulets, a decorative rain guard, and a functional vent for free movement.
It is our most complex piece to make, requiring 4 hours of sewing time.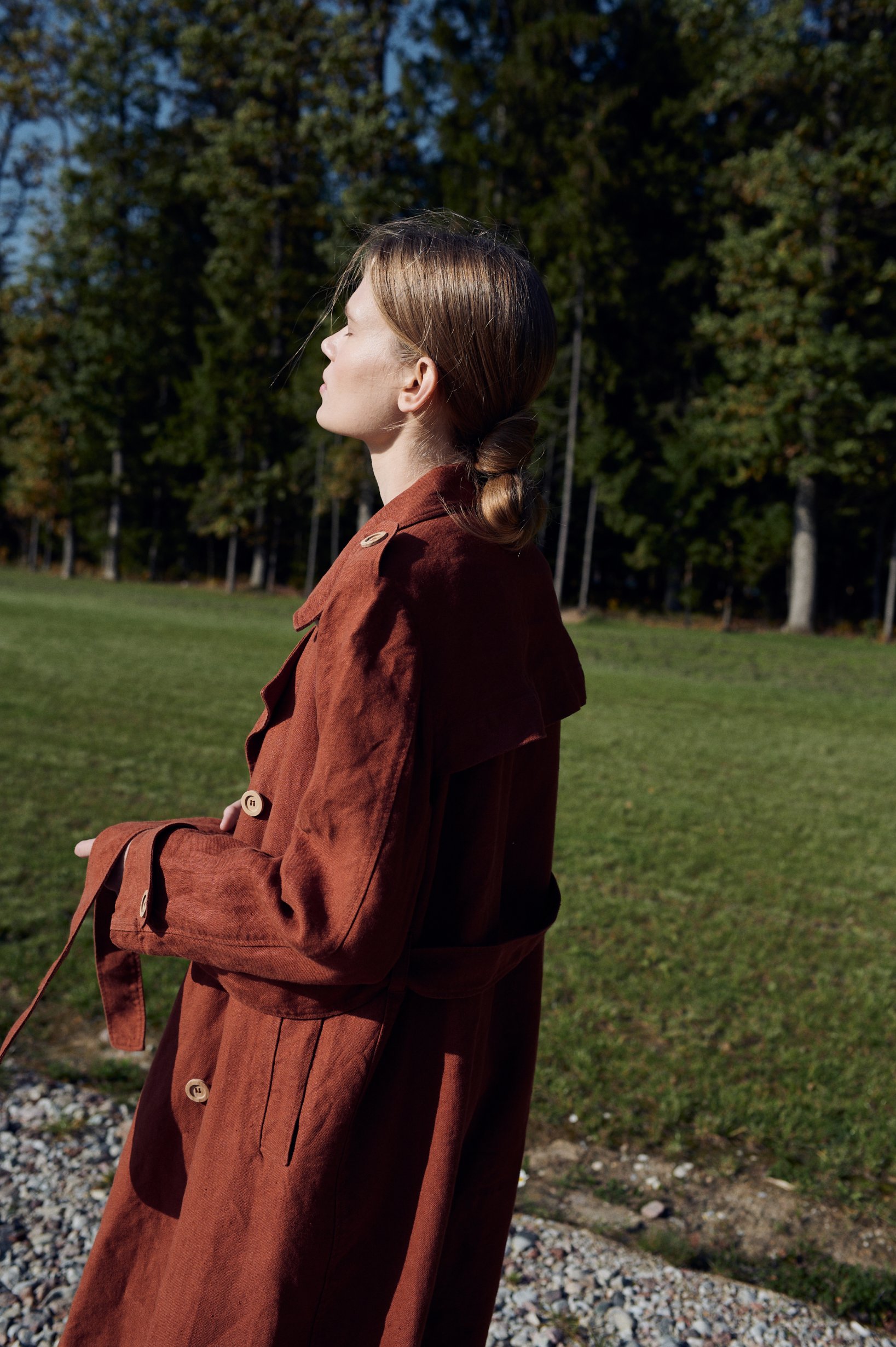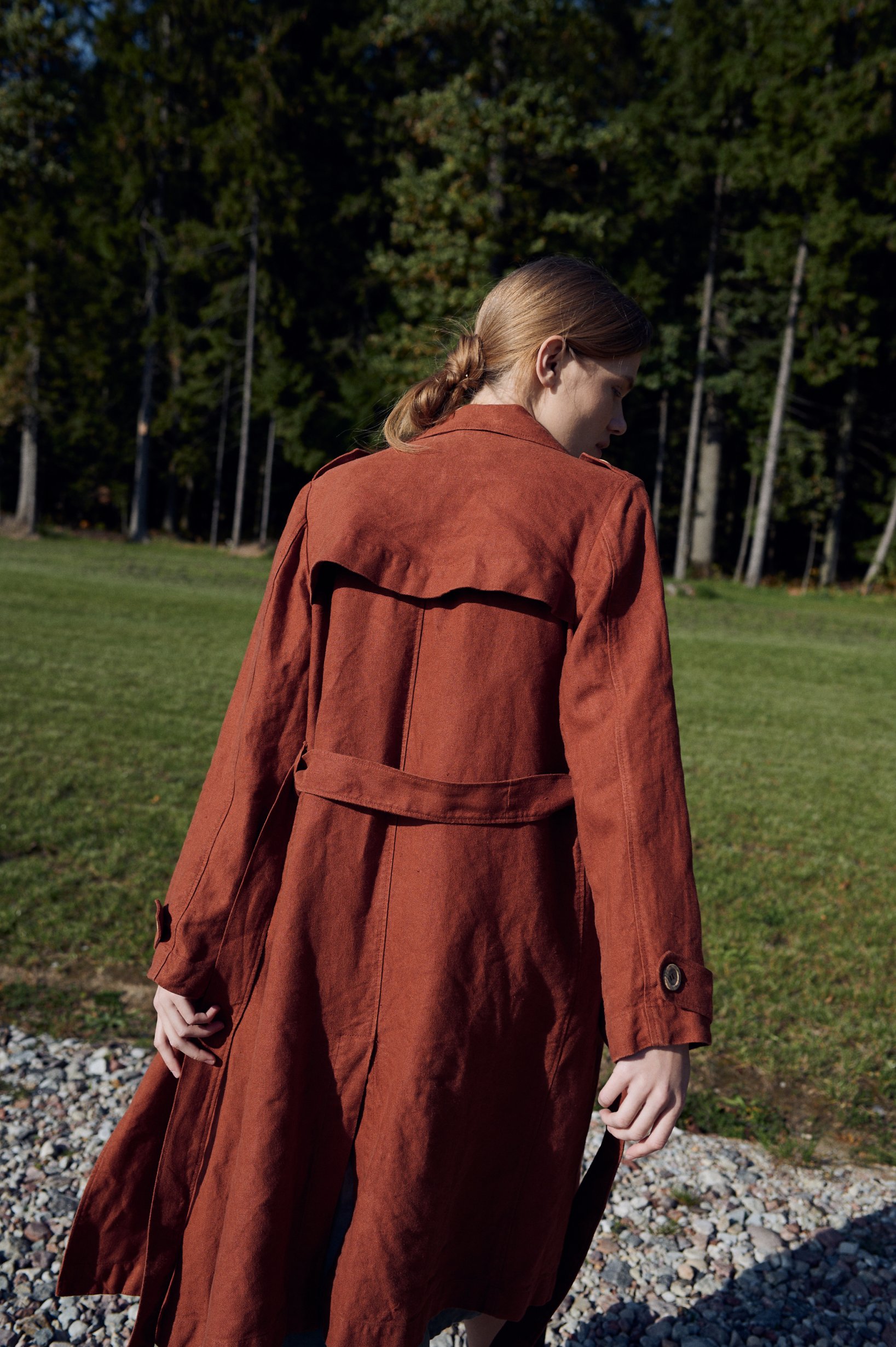 Discover Lou for timeless and classic looks.