Autumn Update
Excited to finally share all the news with you we have been working on for the last few months. As always, time was not on our side but we're glad we finally did it all. As a small business we face our own challenges which sometimes becomes a barrier to invest time into new things. Life happens, seamstresses get sick, fabrics are late to arrive, but all in all, as we always say, it's better late than never.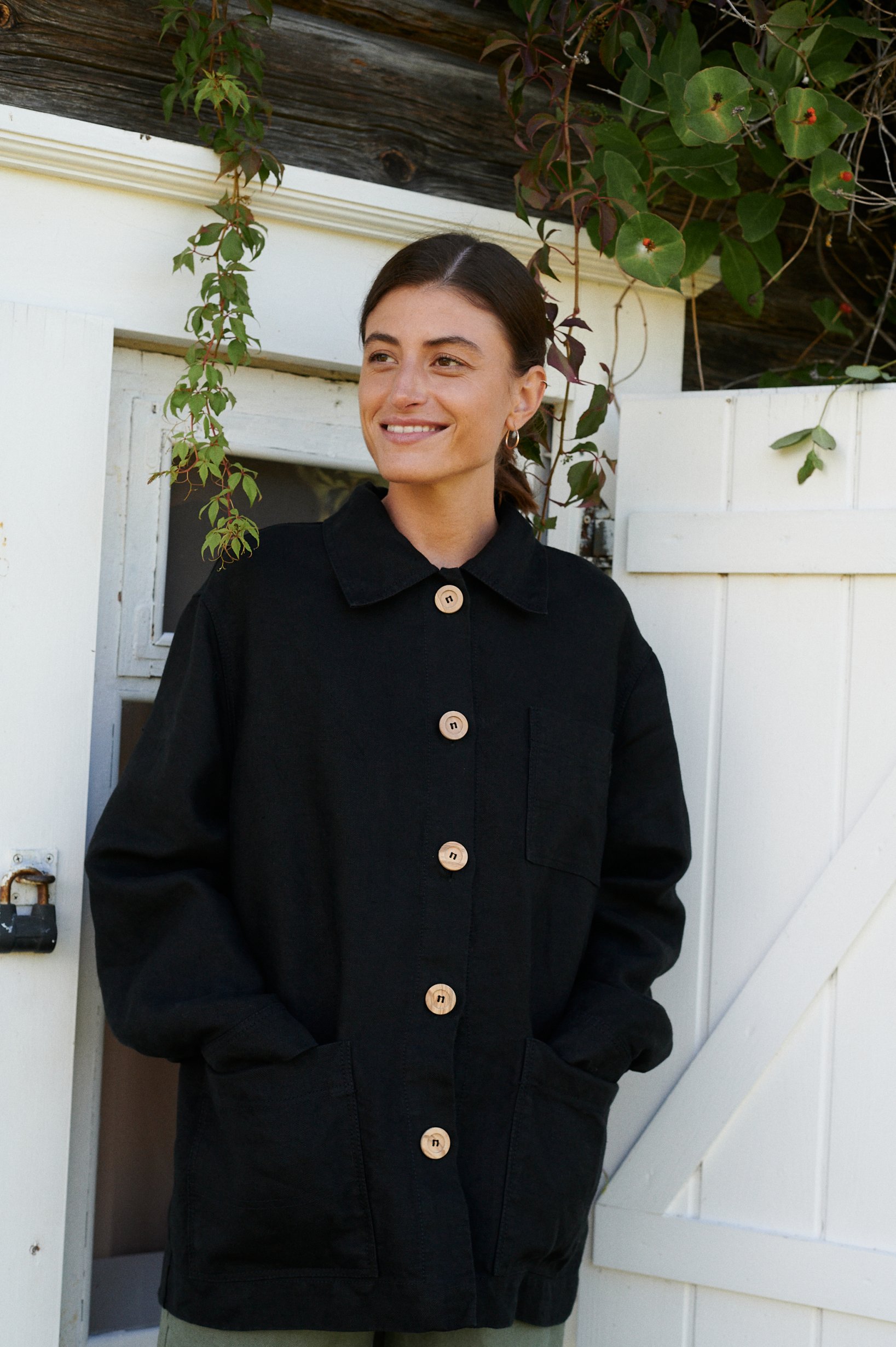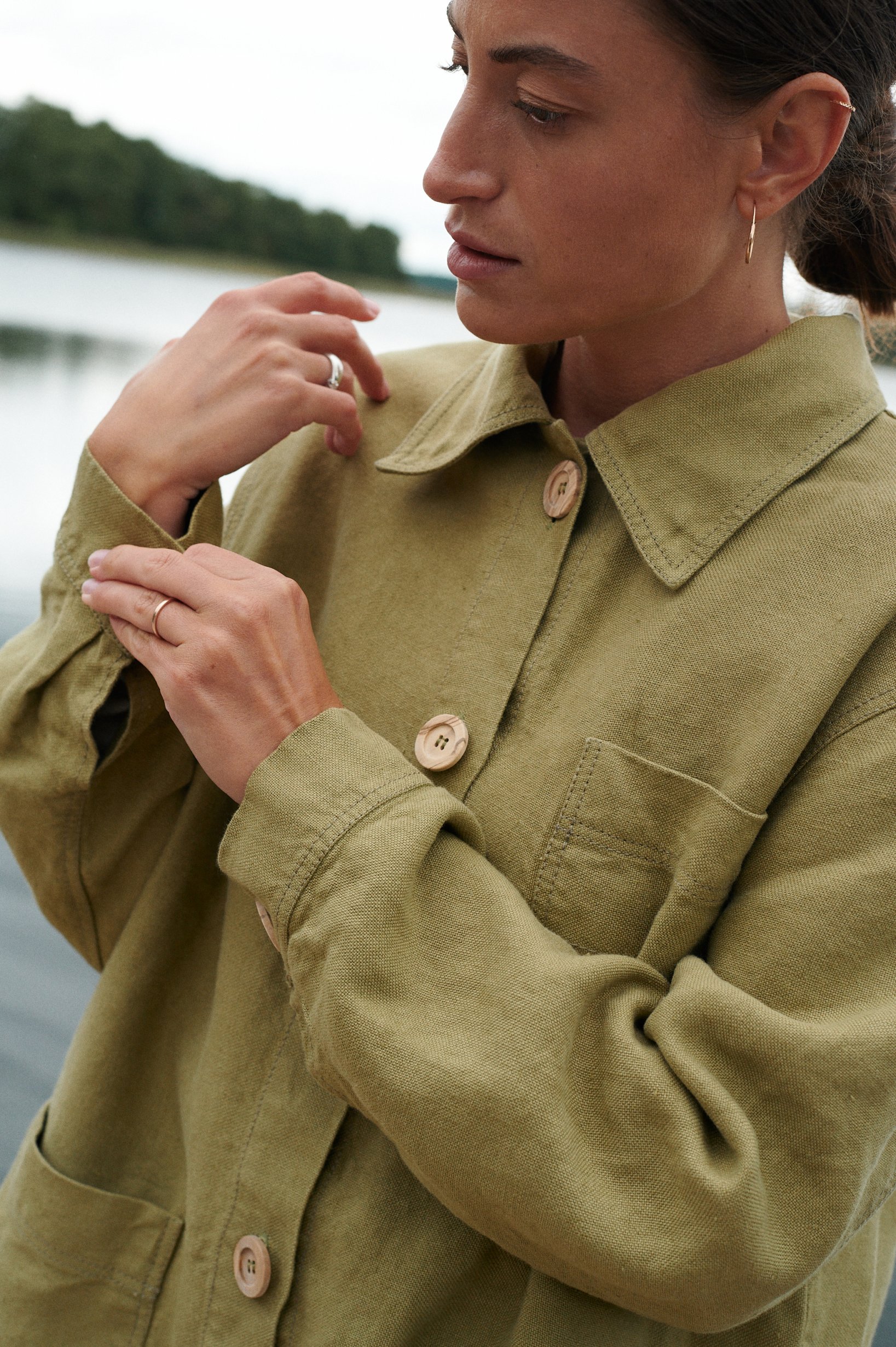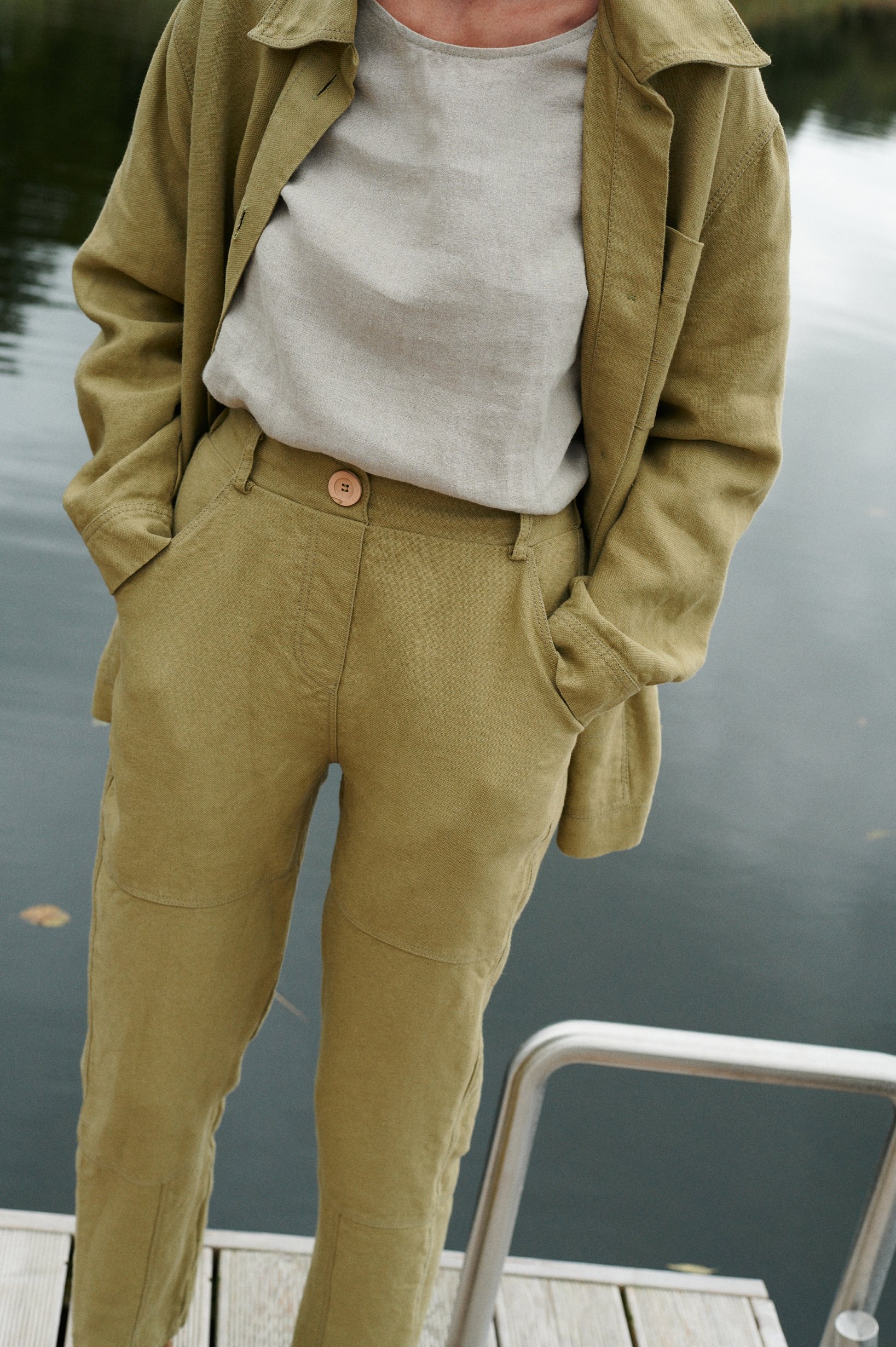 New garments, accessories and the new fabric – linen and wool blend. We wanted a new fabric which will give more warmth during the cold seasons. It's a 230g/m2 weight fabric made of 85% linen and 15% wool. It's an amazing fabric for a few reasons: it's an ideal option for transitioning weather or layering when the winter hits, easy to take care of because it's both washing and drying machine friendly and it truly gives that extra warmth. Today, we introduce three options: Grey Wool Blend, Navy Blue Wool Blend and Blue Wool Blend. For now, we'll have only a few garments available, but in time, if you'll love it, we'll add more. And the pieces are: the new Ruth jacket, Harper tunic, Margo dress and Vika shirt.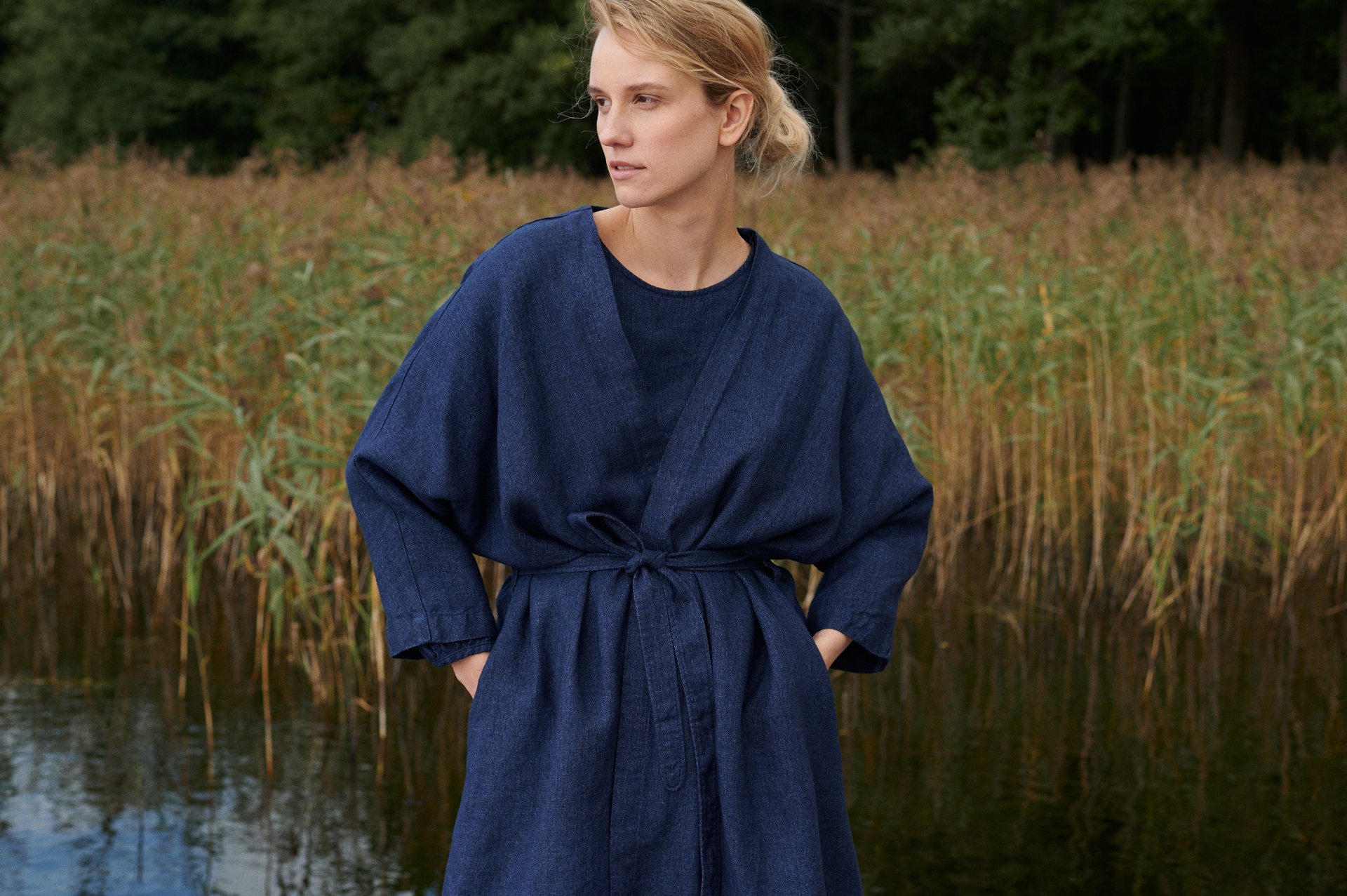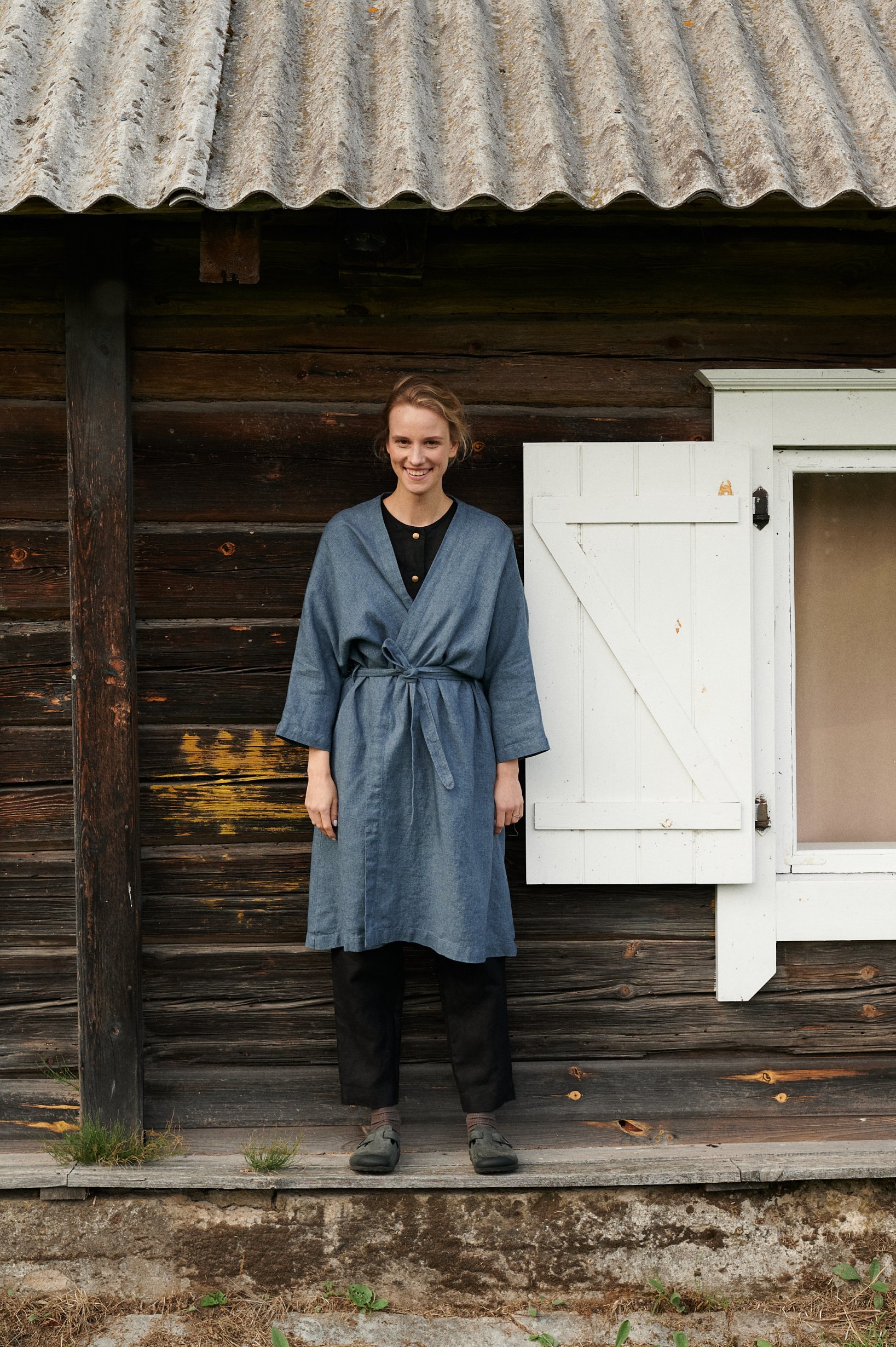 And, of course, more news in heavy weight linen. Paula blazer, Bill jacket, and Brooke trousers. When thinking of the new linen jacket and blazer designs, we wanted to take two ways: the classic one and the casual one. Paula's heavy weight linen blazer will look great paired with everything. Featuring notch lapels, two side pockets, a curved hem, and a wooden button closure, this timeless silhouette jacket will complete any outfit. And heavy weight linen Bill utility jacket is a simple yet versatile piece. The garment features three patch pockets, including one on the left side of the chest. The jacket buttons all the way down for all-around wear. Pair with utility pants, jeans, or any other piece of clothing. Both designs, like everything we make, are the ones to stay in the wardrobe for a long because it hits all the right spots for timeless pieces. A well-thought trough design, made without lining, so it's easy to take care of. And lastly, our new heavy weight linen Brooke trousers. We created these trousers with the idea to have something in our selection that would be more of a cigarette style and could remind us of jeans. As a sustainable business, we always try to think of ways to have as least wastage as possible, so we came up with a Brooke trousers design which is made from several fabric pieces, this way allows us to use most of the fabric. Slightly tapered at the bottom, these heavy weight linen utility trousers are essential for everyday wear. The elasticated waistband at the back makes the garment comfortable to wear without compromising the overall look. Utility-inspired exposed seam details add uniqueness to the pair, completing the trendy look. Features four pockets, a decorative wooden front button, and belt loops.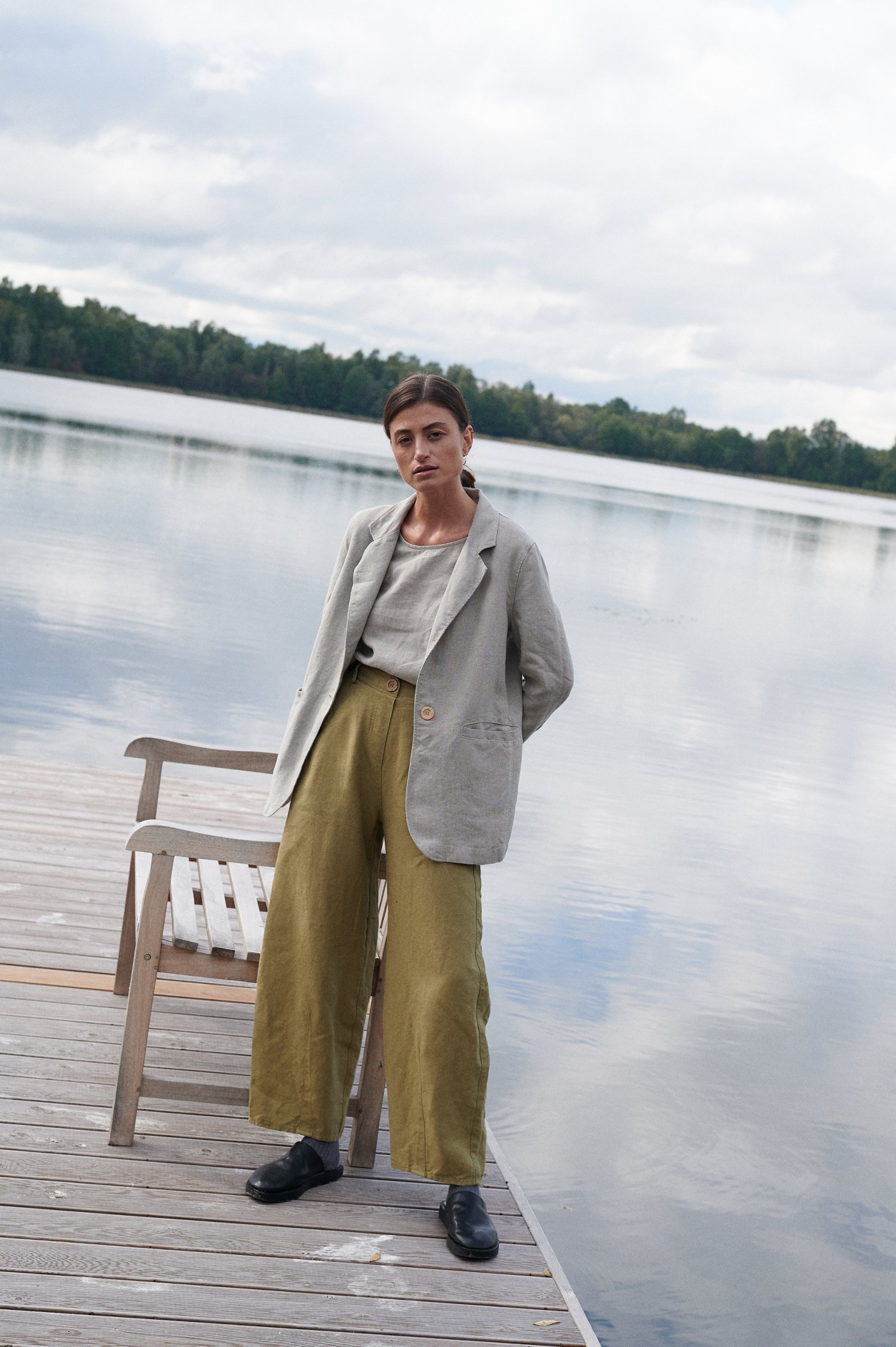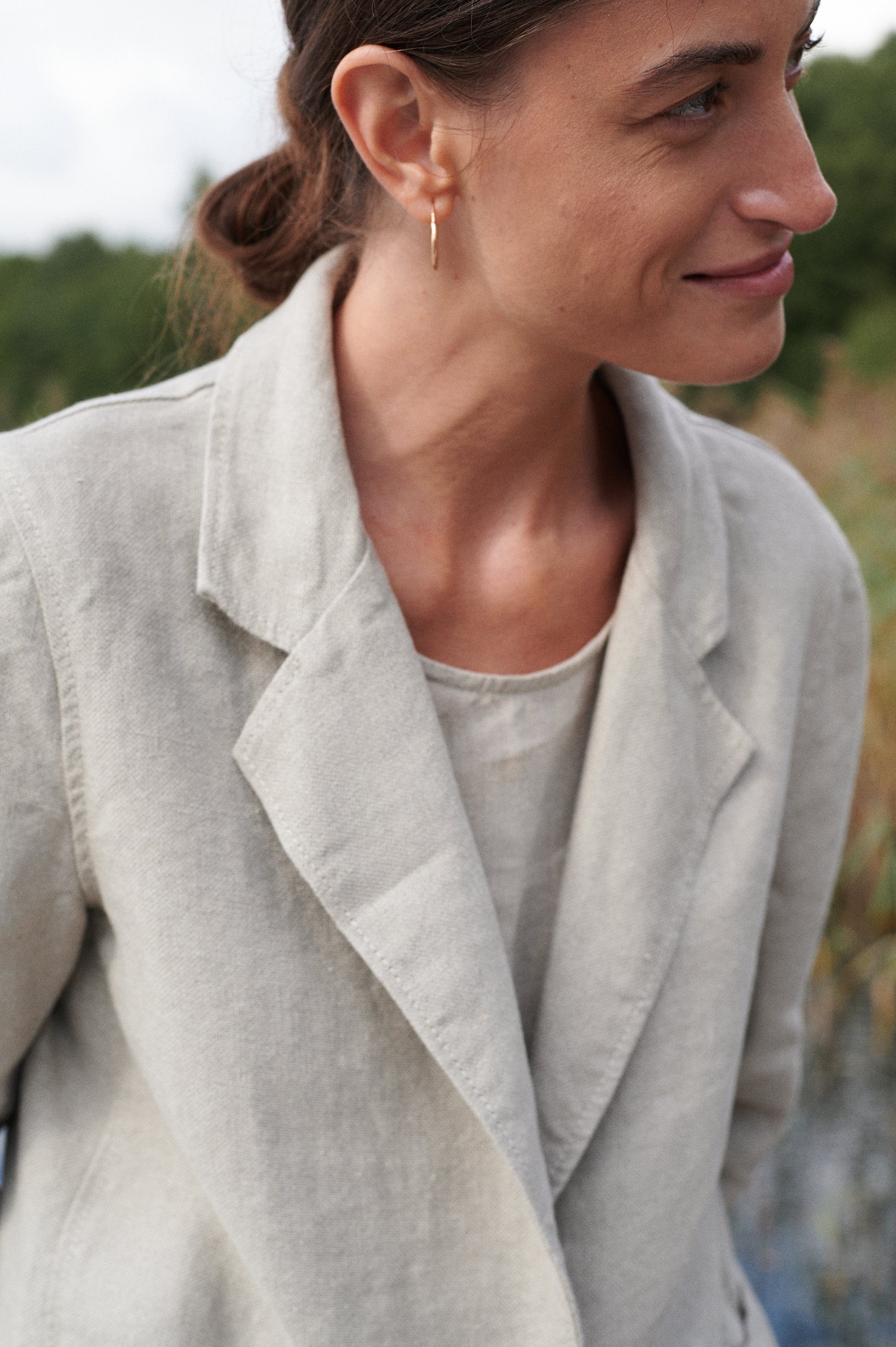 It has been a while since we added new pieces to our accessories selection, so we're introducing you to two new tote bags and color updates for the linen scarf.
And the good news is that all accessories are ready to ship!